First make sure you're using the same TurboTax account (with the same username) as in prior years. Otherwise, the below instructions won't work.
You can access your prior year returns from the Documents tab in the left menu.
Select

Documents

from the left menu.

Use the drop-down at the top of the screen to choose the tax year you want and then select

Download PDF

.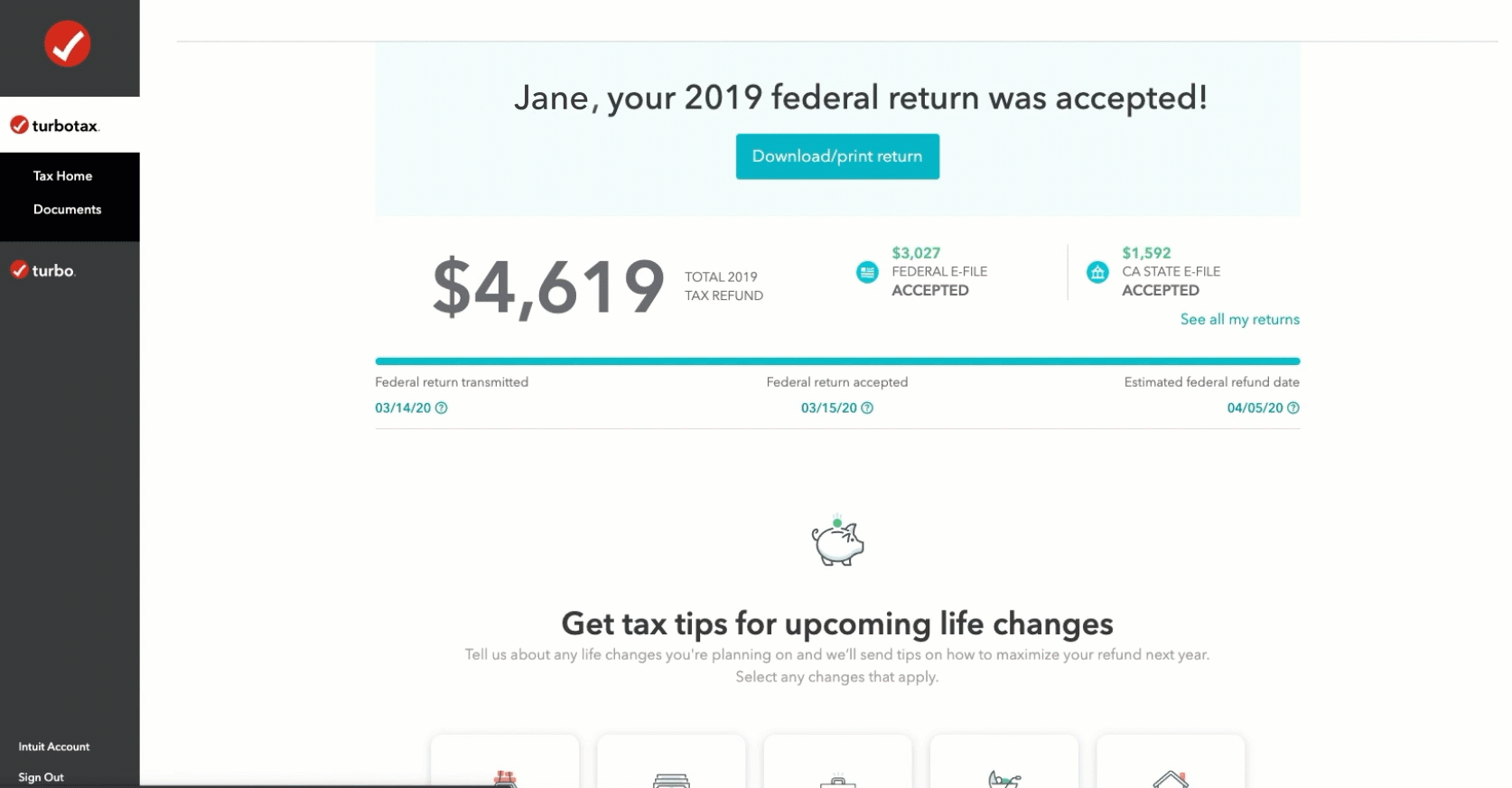 Want to download your customer data including your prior year returns? Sign in to TurboTax and select Intuit Account to access all your data in accordance with our updated privacy policy.
If the year you're looking for isn't there, it might be in a different account. Go here to find all of your accounts, one of them should have the return you're looking for.