If you need your AGI from last year to e-file but are having trouble finding it, you can just print and mail your return (you don't need your AGI for that).
For info on getting last year's AGI, go here instead.
To access your prior year return before you file, you have to:
Be signed in to the same TurboTax account you've used in previous years.
Be in an upgraded version of TurboTax (or add PLUS to TurboTax Free Edition).
Pay for your upgrade.
After that, you should be able to find your prior year return on the first screen when you sign in (or select Tax Home in the left-hand menu to get there) under Your tax returns & documents.
For information on how to access your prior year return after filing, go here.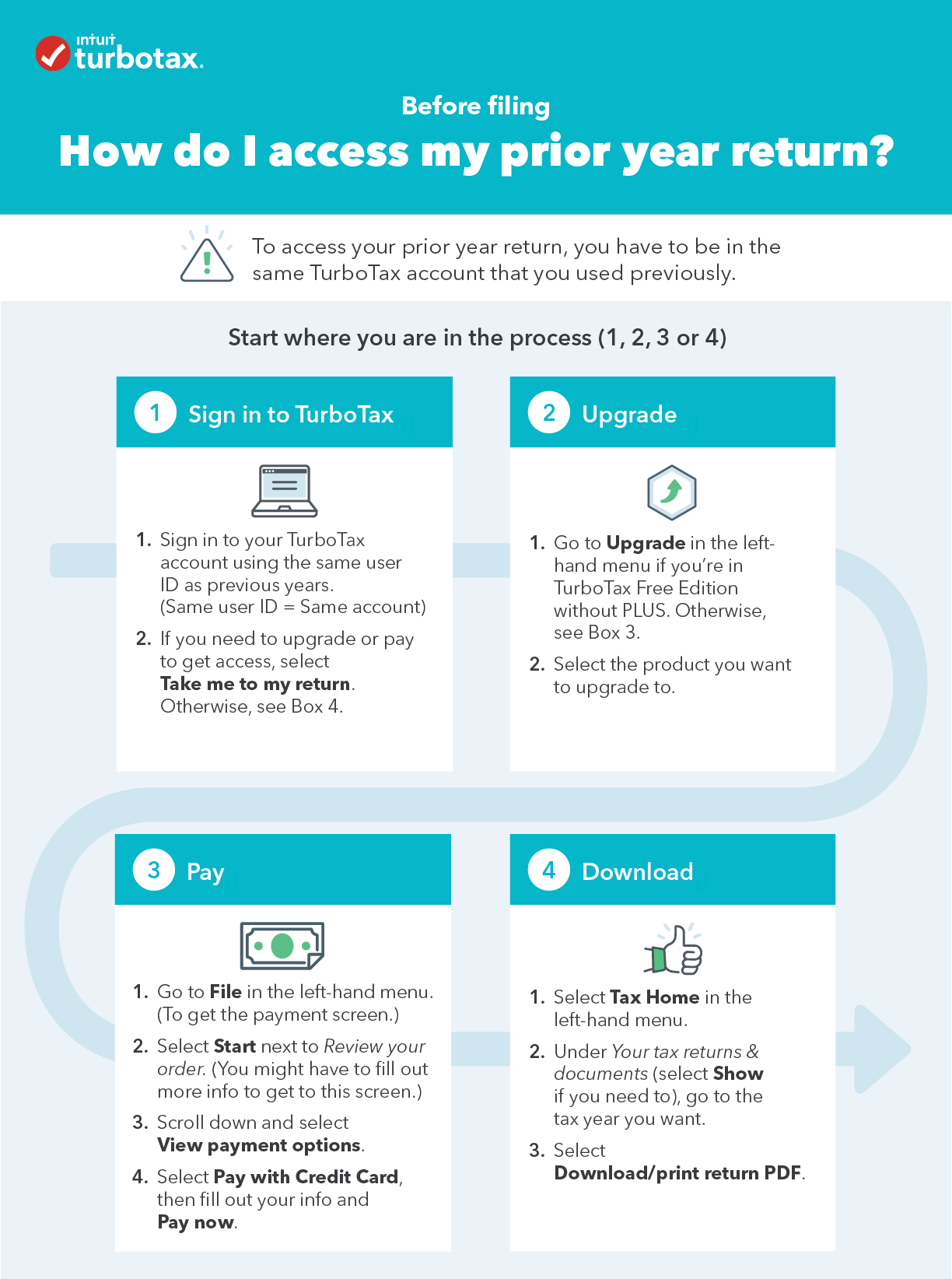 If you saved a PDF version of your prior year return, you can search for it on your computer or thumb drive.
If you want to access a PDF or *.tax file of a prior year return that you completed using TurboTax Software (CD/Download) you'll need a CD or download of that software from that year.
If you don't have it:
Once you have installed the software on your computer:
Select the File menu in the upper left.
Then select Print or Save to PDF, depending on what you want to do. There are other options in the File menu as well.
If you're using the mobile app, we've got instructions for that too.
Other ways to get a prior year return: