If you're trying to figure out how to activate TurboTax or you're wondering how to install TurboTax with a code, we can help. To activate and install your TurboTax CD/Download software, you'll need the license code, a 16-character (or 14-character for 2019 products) combination of letters and numbers (XXXX-XXXX-XXXX-XXXX) that can be found in one of these places:
On the CD box insert, envelope, or packing slip
In the Download confirmation email and/or order history
To download TurboTax with the license code, enter your activation number in the License code box on the activation screen and select Continue to complete installation.
You're free to use the same license code to install the software on up to five computers; you'll need to purchase another license if you need more.
If you need help installing, select your operating system for more info: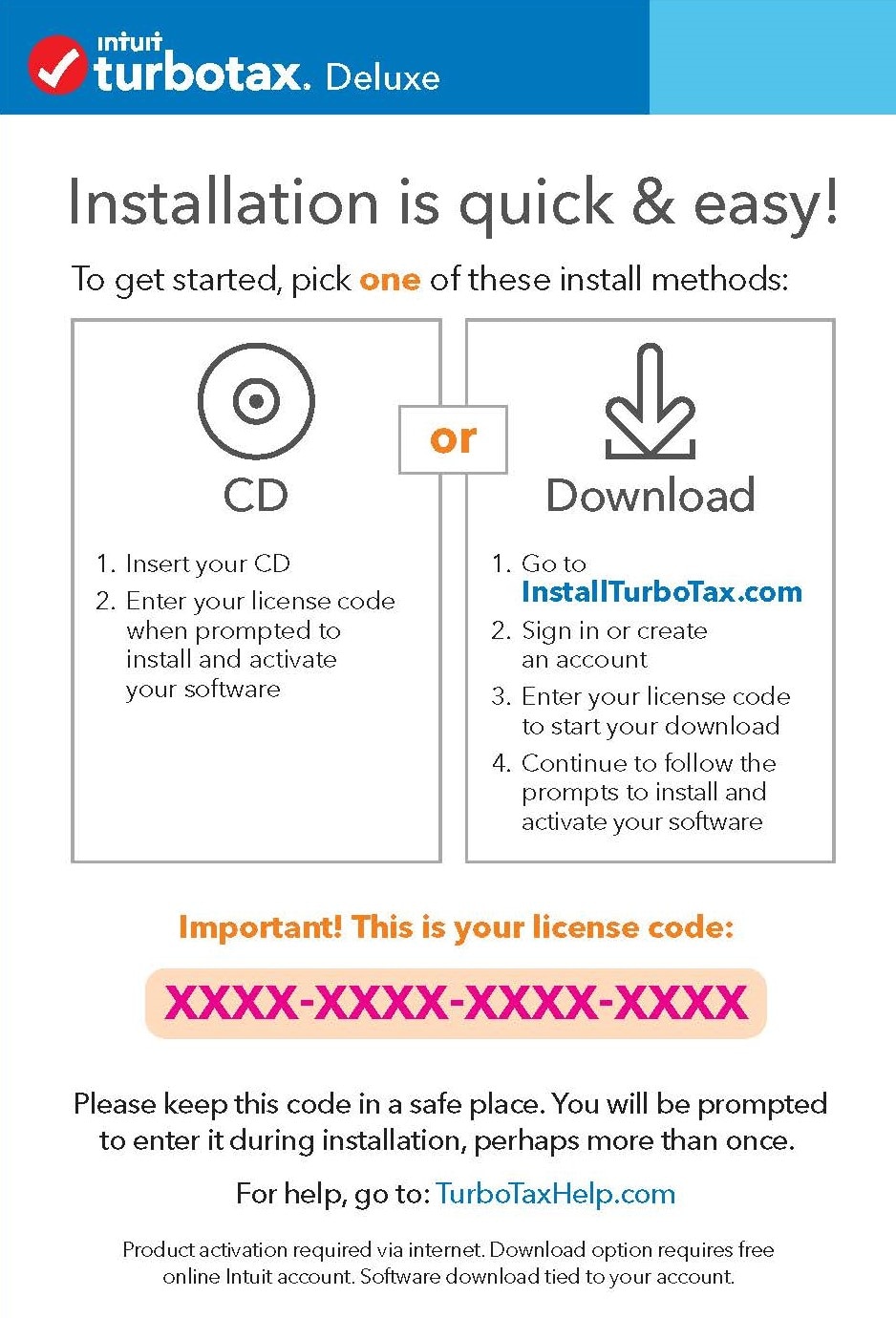 Why am I being asked for a license code?
Why do I need to create an account?
TurboTax 2019 and TurboTax 2020 requests license activation at every launch