Some TurboTax Desktop customers may receive the following error when trying to e-file their tax return and wish to pay their balance due by credit card.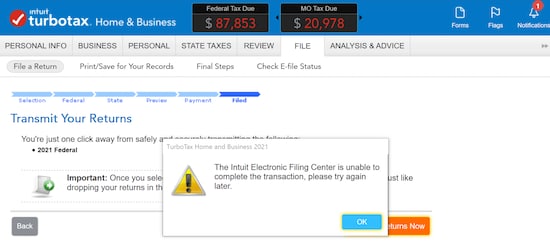 To resolve this issue, customers will need to navigate back to their credit card billing information in the file section and verify that the information is valid. This error can also occur if your bank was unable to authorize the card. 
If you have verified your billing information and card number are correct and the error continues, choose a different method of payment for your tax due, such as direct debit, or pay by check. If pay by check is chosen, you may try to pay via credit card at IRS.gov or your State Department of Revenue website. Make sure all tax due payments are submitted by 4/18/23.