If you get a blank screen or Internet connection error (pictured below) when attempting to import your charitable donations from ItsDeductible into TurboTax for Mac, you'll need to reset your Mac Keychain.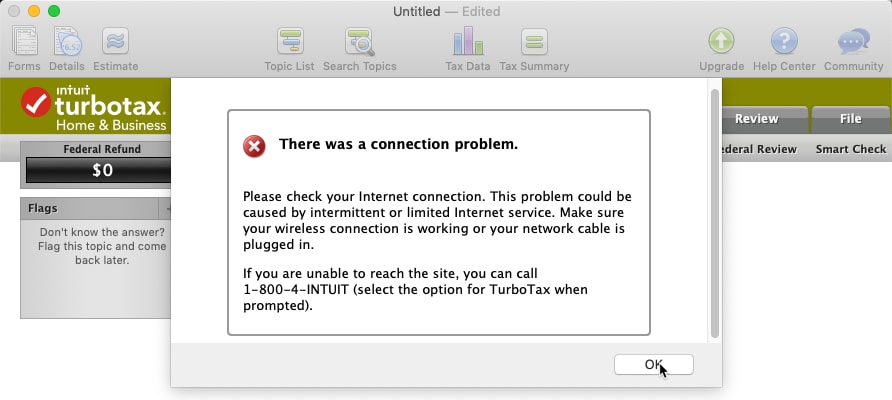 If you get a Keychain prompt asking you to provide TurboTax access to Intuit ID, enter the password for your account and select Always Allow.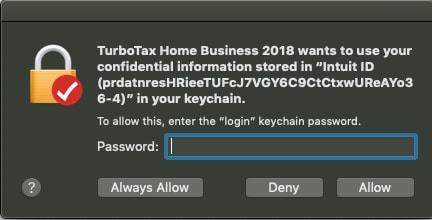 If this doesn't work or you selected Deny, remove Intuit session tokens stored in the Keychain.
Quit your TurboTax Mac application
In Finder, select Applications and then open the Utilities directory and launch the Keychain Access application. Type intuit id in the search box
If you notice any search results for Intuit ID and Kind as application password, delete them
In Finder, select the Go menu at top and then select Go to Folder.... Type ~/Library/Application Support and select Go. Select the TurboTax 20XX directory and delete AuthorizationClientContext.plist, if present
Restart your computer and try importing again from ItsDeductible in TurboTax