Go here to find a prior year return and go here to find last year's AGI.
To get a copy of your 2020 tax return that you filed this year, sign in to the account you used to file this year's taxes and either:
Select Download/print return if your return has been accepted.
Scroll down to Your tax returns & documents (select Show if needed) and select Download/print return (PDF).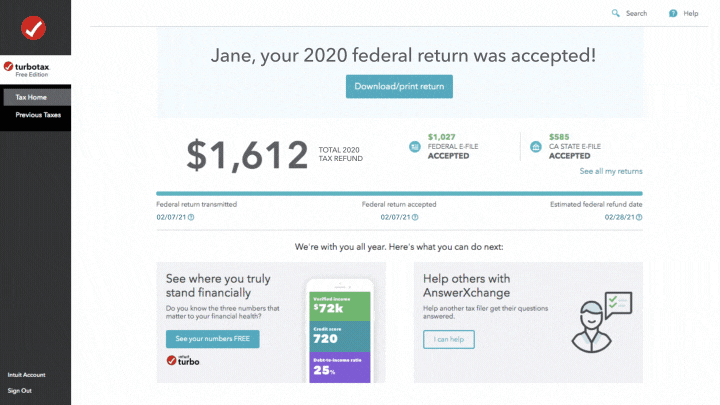 If you don't see your 2020 return:
You might be in the wrong account. Use our account recovery tool to check to see if you have other accounts.
You might not have filed your taxes yet. If you see options like My Info, Federal, State, Review, and File in the left menu, you haven't filed your taxes yet. Select File to do so. You'll be able to print a copy of your return when you file them.
Your printout will include extra documentation and calculation worksheets for your files but not W-2s, 1099s, or any other forms from your employer, bank, brokerage, etc. because TurboTax didn't generate those forms.