Looking for customer or technical support? We've got an online contact form for that.
It's easy to get help with TurboTax Live. As you prepare your taxes, you can quickly connect with one of our credentialed tax experts using one-way video or phone. Make sure you're in a TurboTax Live product. If you are, you'll see TurboTax Live mentioned in the left menu. (You may need to select the menu icon to see it.)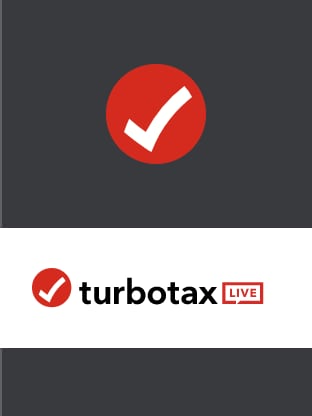 Once you've confirmed you're using TurboTax Live:
Select the floating Live help button in the bottom right corner.
Select Let's talk.
Enter your question or topic area and Continue.
Select your preferred method for connecting with a tax expert.
The process is a little different if you're using the TurboTax mobile app. We've got instructions for how to connect with a tax expert on the app.
SmartLook™ option
When talking to an expert, you'll have the option to get guidance right on your screen with SmartLook. You can see the live expert (they can't see you) as they guide you by drawing on your screen and providing the answers you need to file confidently. (Available on a computer and in the TurboTax mobile app; not available when using a web browser on a mobile phone or device.)
Who will answer my questions along the way? Who will review my return?
You'll connect with a tax expert who knows your unique situation. Our dedicated tax experts include CPAs (certified public accountants) who have on average 10 years of experience.
When are tax experts available?
Our tax experts can schedule live reviews from 5 AM to 5 PM, PT, Monday–Friday.
How often can I contact a tax expert?
You can connect with a tax expert as often as you like while preparing your taxes.
Can I talk to the same tax expert each time I call?
When you speak to a tax expert on a specific issue or question, they take notes during your call in case you have follow-up questions. While you can't make an appointment with a specific person, the next tax expert you speak to will have reviewed any previous notes and can pick it up from there.