Starting in tax year 2020, the IRS reinstated Form 1099-NEC to report nonemployee compensation that used to be reported on box 7 of the 1099-MISC form.
Let's take a look at the differences.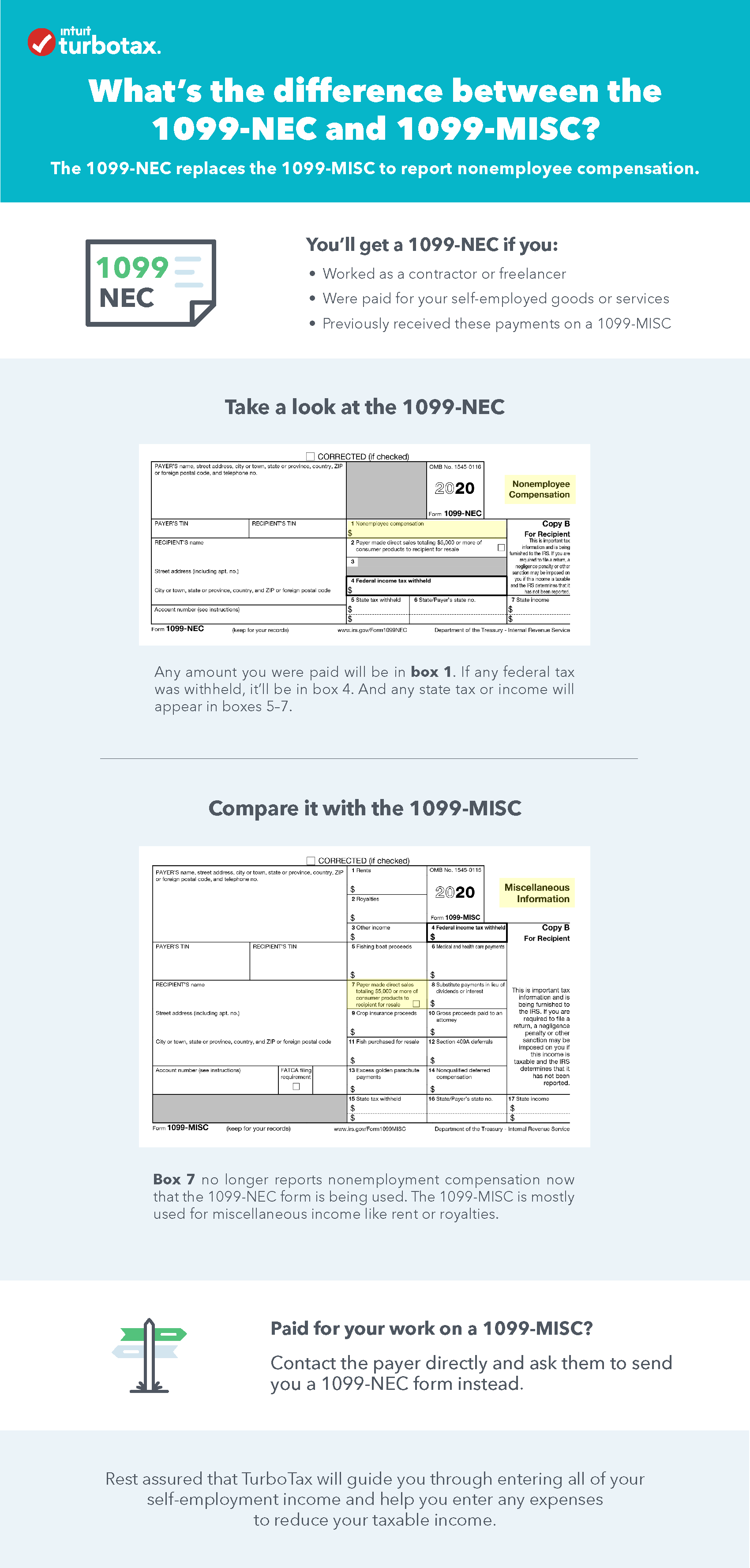 Now that you're familiar with the differences between these two forms, see our instructions for entering your 1099-NEC or 1099-MISC in TurboTax.