New Member
‎February 19, 2020
3:02 PM
Mark as New

Bookmark

Subscribe

Email to a Friend
i think so... see screen shot of the GA tax summary below. I didn't make $23,495 in georgia last year. my W2 only showed $4,158.39 as GA state wages (box 16). maybe its considering my 1099s income as income made in GA?
Is my suspicions above correct? How do i fix this?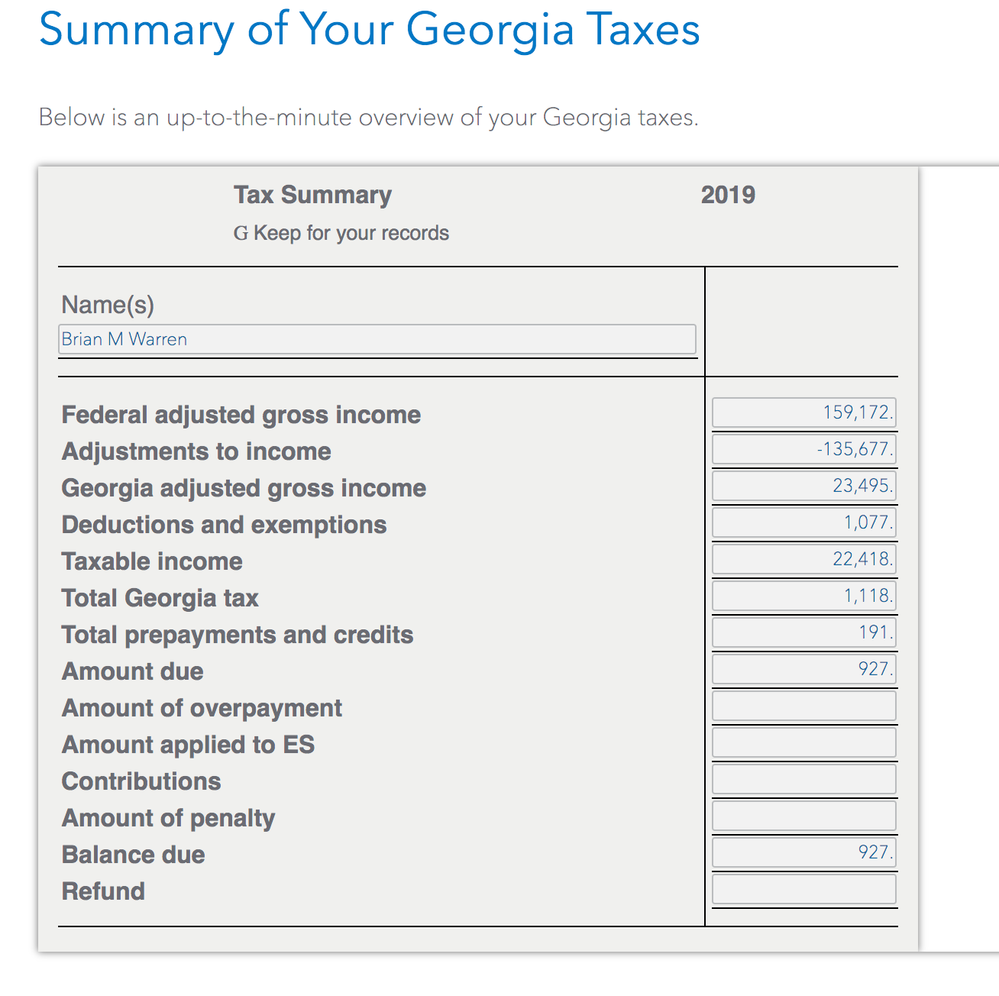 This widget could not be displayed.