With tax season here, it's always a good idea to plan ahead–whether you're expecting a refund or not. To help you get a head start on your financial planning for 2023, you'll be able to estimate your refund for free on Intuit Credit Karma. 

Go to this section in Credit Karma: Tax Refund Estimator

Keep in mind that this tool is only for educational purposes–to broadly simulate what your refund may look like based on the information you provide. The tax refund estimator does not prepare or file your taxes for you.
 
How can I estimate my tax refund on Credit Karma?
You should see the option to estimate your refund on the Tax Refund Estimator.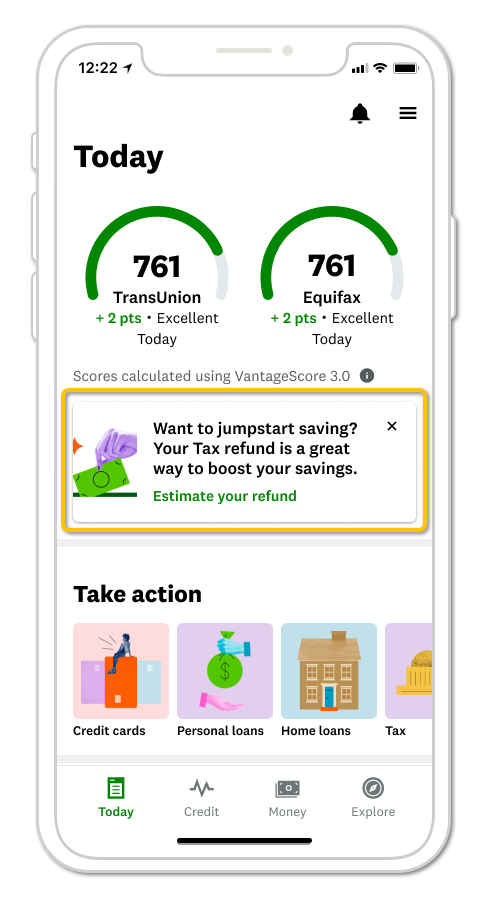 Once you locate the refund estimator, you'll need to answer a few questions about your filing status, dependents, income, and federal tax withholdings.

It may be helpful to have your W-2(s) or your most recent pay stub handy to enter your income and federal tax withholdings. You can guess here, but it may affect the accuracy of your estimate. 
 
How accurate is this estimate?
The tax refund estimator is based on the information you've shared with Credit Karma and/or your tax return data from TurboTax. For simplicity, the estimator assumes the following:
The standard deduction will be applied.
All income was taxed the same.
If eligible, you claimed the Earned Income Tax Credit
If eligible, you claimed the Child Tax Credit.
Keep in mind, this estimate will not support self-employed income or long-term capital gains. It may be beneficial to consult a tax professional if you have a more unique tax situation.