What is TurboTax community?
The TurboTax community is an online forum where you can get your questions answered 24/7 by connecting with tax experts and other TurboTax users. It's available to all TurboTax customers.
How to post a question from the Help panel:
Select Help at the top of your screen.
Type your question in the search box.
Click on Contact us on the right side of your screen.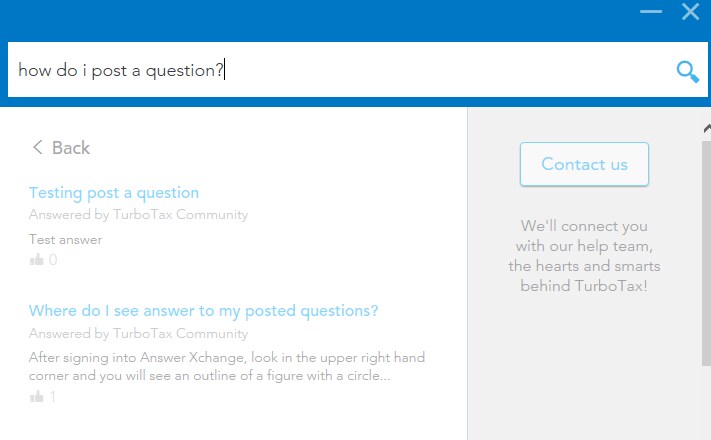 Select Post a Question and follow the prompts.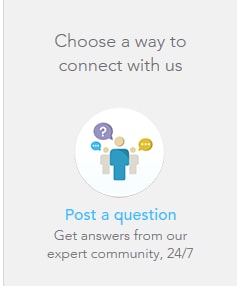 GEN88432
Why do you want to report this?