Error: 190 When Opening File in TurboTax Desktop
If you receive the following error message when trying to open your file within TurboTax Desktop, follow the steps below.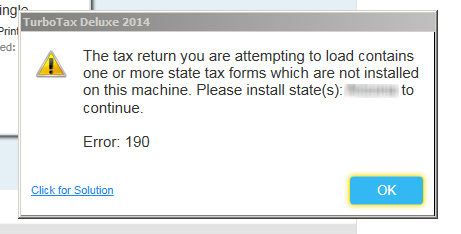 Solution
 Click Start a New Return
Go to your State Taxes tab
Download the states you need

There may be a fee if you need more than one state or your version of TurboTax does not include one free state download

Close TurboTax
Reopen TurboTax
Open the original file that generated the error.
SLN89246
Why do you want to report this?