How do I remove Premium Services from my purchase?
If you want to remove these benefits, you will no longer have the free option to pay with your refund, but you can choose to pay with your credit card.
Just changing your method of payment to credit card will not automatically remove Premium Services, you also need to elect to remove Premium Services.
Here's how to delete Premium Services from your purchase: 
Sign in to your return, then click File in the upper right corner.
Click Start next to Step 1 - Review your order.

If you don't see this, click Revisit next to You've chosen to deduct your TurboTax fees…When you get to your order summary, click Remove at the bottom of the Premium Services benefits section.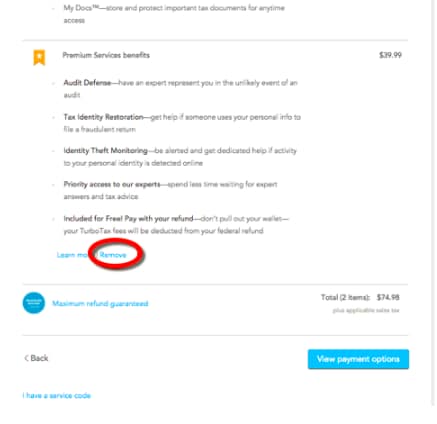 4. Make sure to select Pay with credit card when we ask how you want to pay.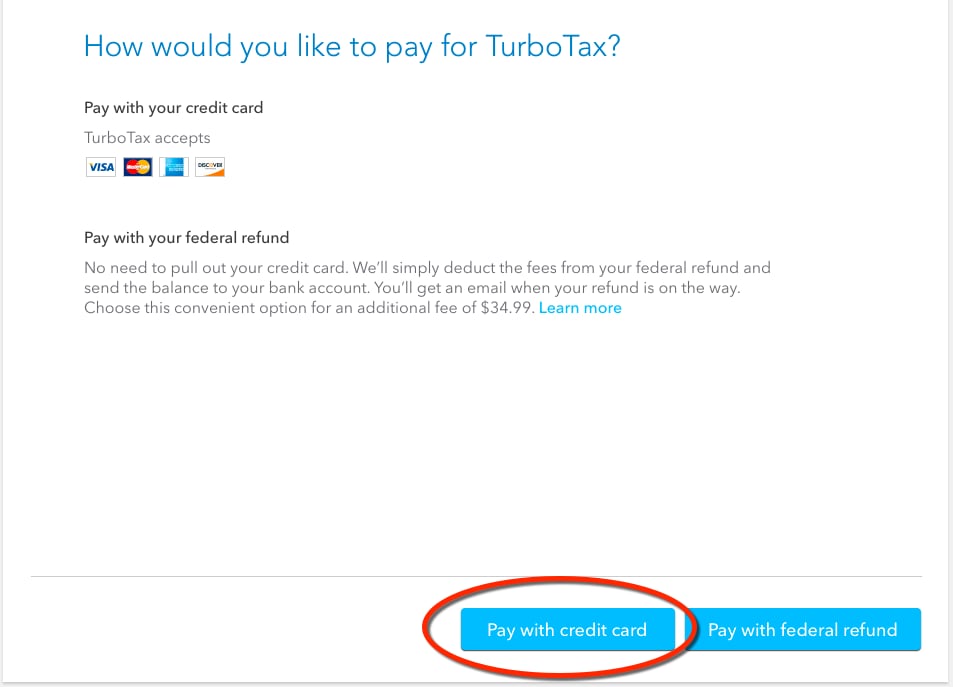 Premium Services includes the free option to pay with your federal refund. After you remove Premium Services, and to not add it back to your order, you'll need to provide a credit or debit card to pay any Turbotax fees (If you don't do this, Premium Services will automatically be added back in to your order.)
You do not need to clear your return and start over to remove Premium Services.
By removing Premium Services, you cancel your 1-year subscription to Audit Defense, Tax ID Restoration, and Identify Theft Monitoring, and you will no longer have access to Priority Care. These benefits cannot be purchased separately.
GEN86206
Why do you want to report this?