Error Code 10495 when starting a new return
If TurboTax program files are missing or damaged, Error Code 10495 may occur when you attempt to start a new return in TurboTax.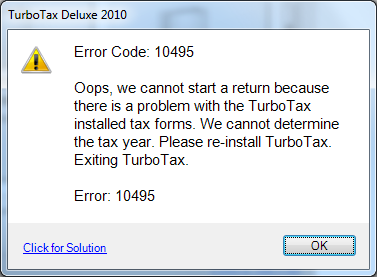 Resolution
To resolve this error, reinstall TurboTax.
If the problem persists after reinstalling, forcefully uninstall and reinstall TurboTax.
SLN46158
Why do you want to report this?