How do I get a copy of a return I filed this year in TurboTax Online?
Information on last year's AGI or accessing a prior year return.
To get a copy of your 2018 tax return that you filed this year, sign back in to your account and either:
Select Download/print return if your return has been accepted.
Or scroll down to under Your tax returns & documents (select Show if needed) and Download/print return (PDF).
Once your return has downloaded, locate the PDF and open it.
Select printer icon at the top of the screen, or open the File menu in the upper-left corner and select Print if you see that.
Your printout will include extra documentation and calculation worksheets for your files but not W-2s, 1099s, or any other forms from your employer, bank, brokerage etc. because TurboTax didn't generate those forms.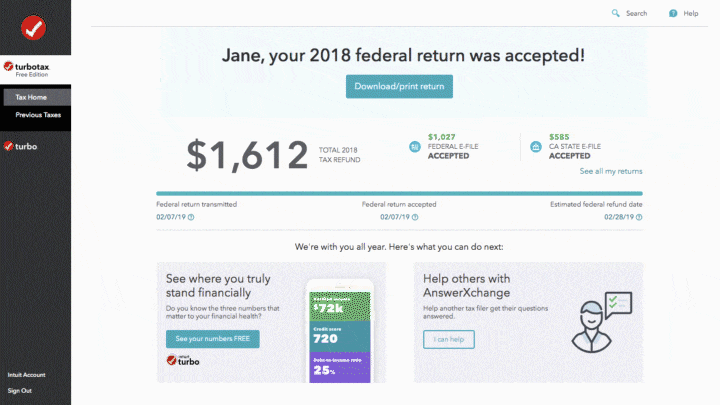 For more information on related topics, such as trouble accessing your TurboTax account, have a look under Related Information.
GEN12469
p_cg_tto_us_lc_na_question:L9UFCwxDQ_US_en_US
Why do you want to report this?