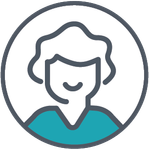 New Member
Activity Feed for Mrpowell6302
Hello everyone, I seem to be in a conundrum and would like some guidance. Apparently in 2017 my place of employment decided to send my withholdings to my previous place of residence which happened to be in Washington DC. I am a resident of Maryland since 2016 and i got things squared away after it was bought to my attention in 2018. Last tax year i owed Maryland 2100 bucks. Wasn't aware why so i just attributed to changes in taxes or what have you (horrible mistake on my end and lesson has been learned). This tax year the remaining balance was taken from my refund. So now i would like to get the money owed to me from DC which ia rightfully mines. These are my issues, I was told that i need a MD ID (which i never got because i never really drive and honestly I didn't think it'll be a big deal. Another young and stupid mistake) Secondly i need my mortgage statements which i have and lastly utility statements which happens to be in my wife's name because she takes care of the utilities in the home. Is there any other recourse that i can look into to the get the tax withholdings that my employer sent to DC? Or is this a situation in which i will have to learn a hard lesson? Help is needed and i really appreciate it.
... View more
Single member. I've done some digging and it turns out the state of MD requires you to file even if you made no money. It's a 300 dollar fee. Ouch
... View more
Hello everyone, I forgot to add my llc to my tax return and I'm freaking out because I have no idea how to fix it. I didn't make any money for my business last year so I assumed I didn't have to. Well that was incorrect and I'm hoping someone can walk me through what has to be done now. Please.
... View more