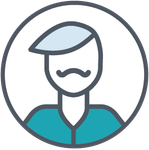 New Member
Activity Feed for lannydrummond
Also if your *.tax2017 data file has a state return started in it, then you will need to download the state program into your desktop software before it will open the *.tax2017 data file. Otherwise you will get an error notice.
... View more
by
xmasbaby0

in Deductions & credits
Sorry, no one at the Answer Xchange can do that for you. You have to purchase and download the desktop software yourself. If you already paid for Self-Employed then customer support can push a download to you, but they are closed for the holiday, and will re-open on Wednesday, January 2. To call TurboTax customer support https://ttlc.intuit.com/questions/1899263-what-is-the-turbotax-phone-number They are available from 5 a.m. to 5 p.m. Monday - Friday Pacific time. If you did not already pay for your 2017 software, then you will need to use a credit card to pay and then download it. https://ttlc.intuit.com/questions/2559403-how-do-i-finish-a-prior-year-return-that-i-started-in-turbotax-online When you complete your 2017 return, it has to be filed by mail. When you mail a tax return, you need to attach any documents showing tax withheld, such as your W-2's or any 1099's. Use a mailing service that will track it, such as UPS or certified mail so you will know the IRS and/or your state received the return.
... View more