You may see the following errors, or something similar, in TurboTax Online when trying to download your prior year tax file or PDF files.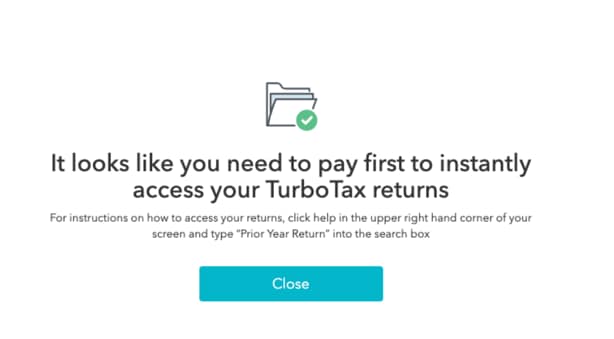 or

Who's impacted?
You'll see these errors if you've upgraded or added an additional bundle, such as PLUS, after the original electronic tax filing and haven't yet paid for the upgraded services.
Resolution
To resolve this issue:
Log into TurboTax.
Select Add a State to get back into your return.
Choose Print Center.
Select the option to print this year's return.
Pay for the upgrade.
Once your payment is completed and you have registered, select Tax Home in the left menu to download your tax file or PDF.