Returning Member
posted
‎January 20, 2020
3:43 PM
last updated

‎January 20, 2020

3:43 PM
Claimed 1098-T on Federal, question for state
Hello,
I filed my education credits, 1098-T, during my Federal taxes and on the State Tax portion, it is asking me to click yes if I claimed a tuition and fees deduction on my Federal Tax return.
Do I click yes on this box or no? I am confused on this. Not sure.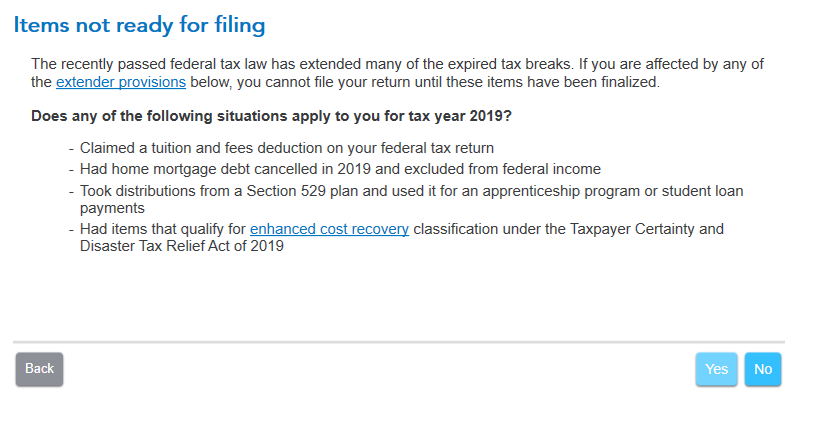 Found what you need?
Start my taxes
Already have an account? Sign In

(4.6/5 | 291,310 reviews)

Kentucky State Tax Error