If you're attempting to update your TurboTax Advantage billing information you may see the error message We're hitting a snag, but we're working fast to fix it. Please try again later.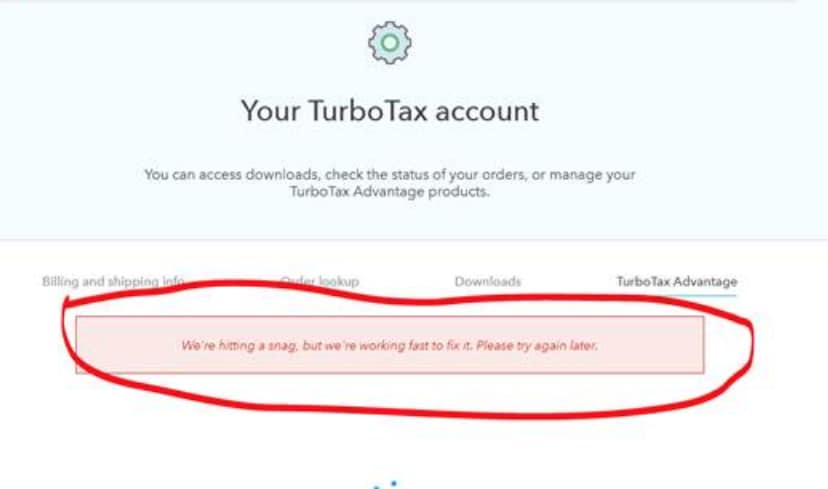 Workaround
To work around this error delete your cookies or use an incognito or private browsing session.
If the error persists, sign up below.
Sign up
We are working on resolving this error. Click here to sign up and receive notifications regarding the resolution of this error.