If you're using TurboTax Online Self-Employed you may see an error stating the home office start date must be on or after the business start date.
Double-check the business start date and the home office start date are correct. If the error persists, try the workaround and sign up for updates.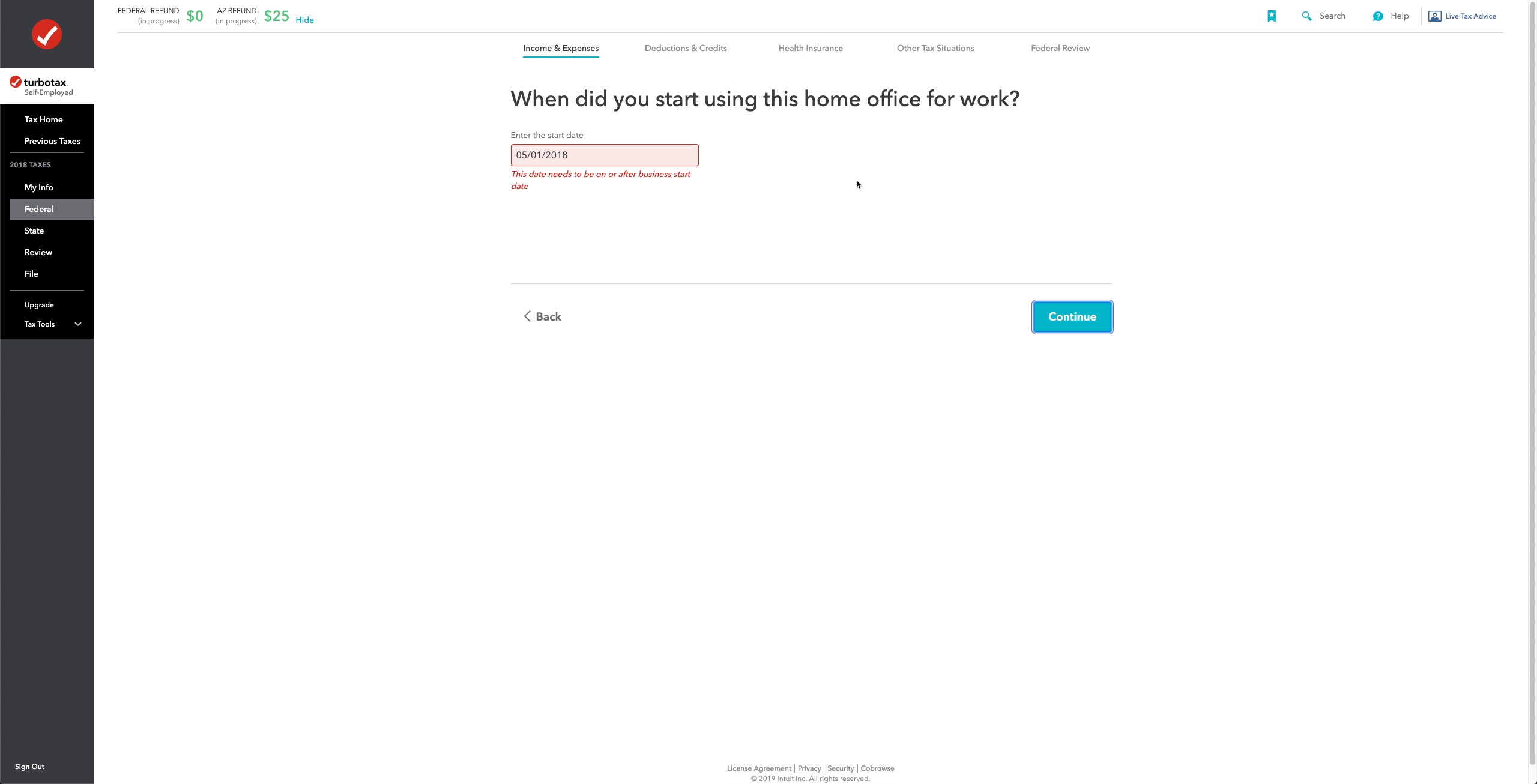 Resolved
This error was resolved in a recent TurboTax update on 8/28/19
Sign up
We're investigating this issue. Click here to sign up for notifications regarding resolution of this issue.