Some TurboTax Customers attempting to file their Iowa state return may see an error check that is asking to review their county and school district codes are matching.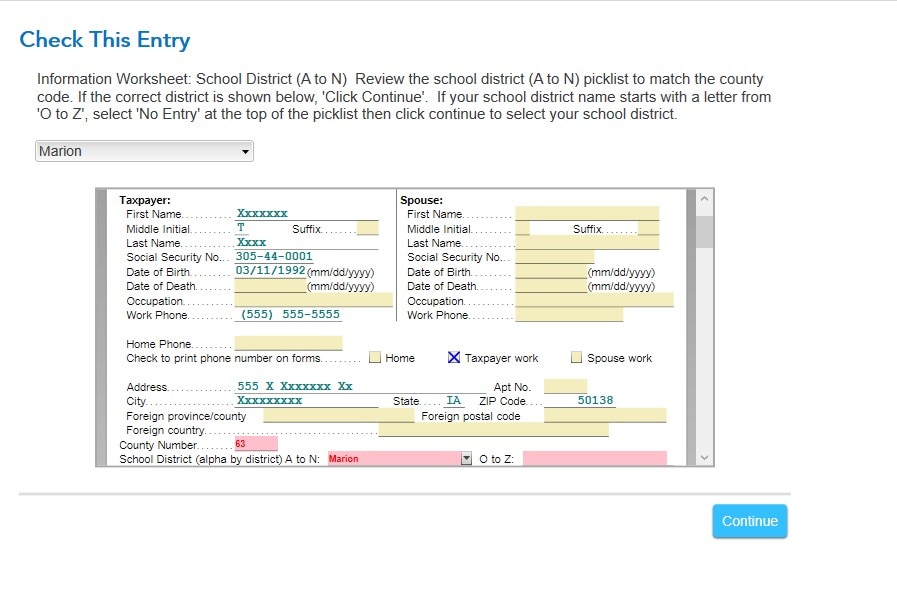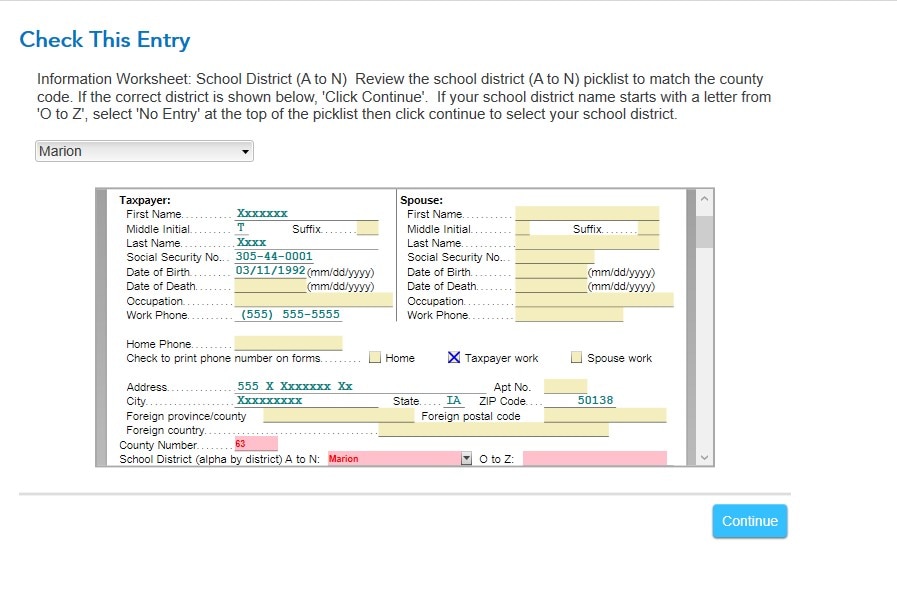 Upon review and the codes matching, if the smart check is run again the review prompt persists.
Workaround
If your county and school district codes match and you do not have any other errors that were fixed, you can complete the smart check by selecting done and continuing through to file your return.