TurboTax Online customers are currently reporting that the "trashcan" icon next to Inventory is not working.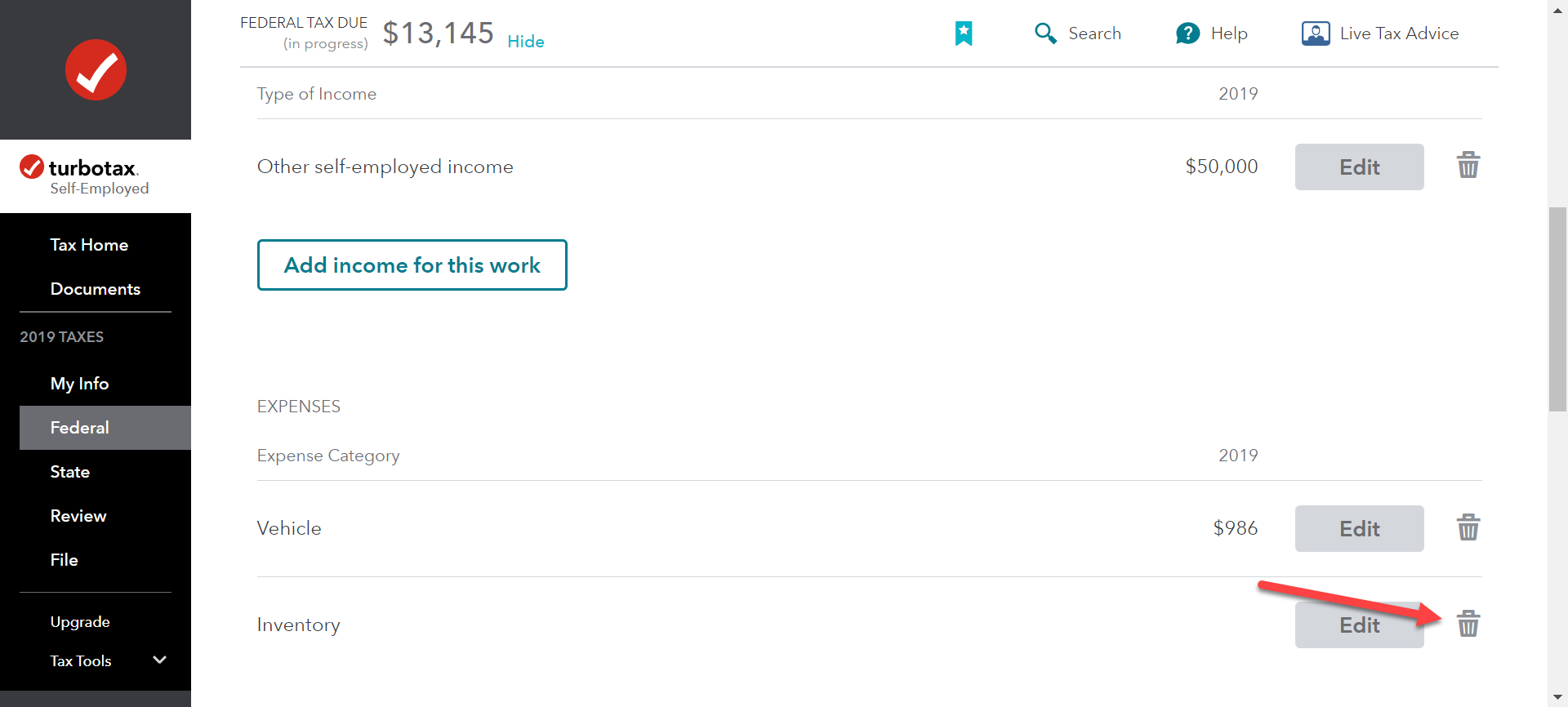 Workaround
This area is being improved for next year!
How to delete the inventory:
Click the trashcan icon as normal
Select "Yes, I have inventory to report."
Continue answering the questions until the screen where TurboTax asks starting and ending inventory amounts
Here you can "delete" the inventory by removing the amounts (or modifying)
As you proceed through the interview, you can remove purchases and other fields that will remove the inventory from your return.