Level 3
posted
last updated

‎May 13, 2020

8:23 PM
Mark as New

Bookmark

Subscribe

Email to a Friend
How do force turboTax to provide Form 3 for a DirectPay credit to my 2019 tax (please do not tell me it is automatic, that is only for 1040X or extenision)
Last year I had a large capital gain and made an IRS DirectPay payment (with no extension, no 1040X no contacting turbotax to let them know so there is no way turbo tax can know this). I see this question asked many times with the same WRONG answer, it is not always automatically done in TurboTax!
1 Best answer

Level 15
Mark as New

Bookmark

Subscribe

Email to a Friend
How do force turboTax to provide Form 3 for a DirectPay credit to my 2019 tax (please do not tell me it is automatic, that is only for 1040X or extenision)
Ok ... you must mean SCHEDULE 3 not FORM 3 ... and what kind of payment did you make ? Was it an estimated payment ? Or a balance due on a return ? Or a payment with an extension ?
You will see sections for federal, state, and local under the Estimated Taxes screen -
Log into your account and click Take Me to My Return (you must click this first)
Use the search feature in the top right-hand corner of your screen (or search topics/bar if using desktop)
Search for "estimated tax payments" and click the "jump to" link.
This will bring you right to the appropriate section to enter all of your estimated taxes paid
Or, you can also find the section by clicking on the following tabs:
Federal Taxes
Deductions and Credits
You may have to click "I'll Choose what to work on" or "Show All" or "Check for More Credits" to get full list to appear
Scroll down to Estimates and Other Taxes Paid (you may need to scroll down all the way past your "common" tax breaks list that will appear in your summary)
Scroll down to Estimates
Enter your 2019 Paid Estimated Taxes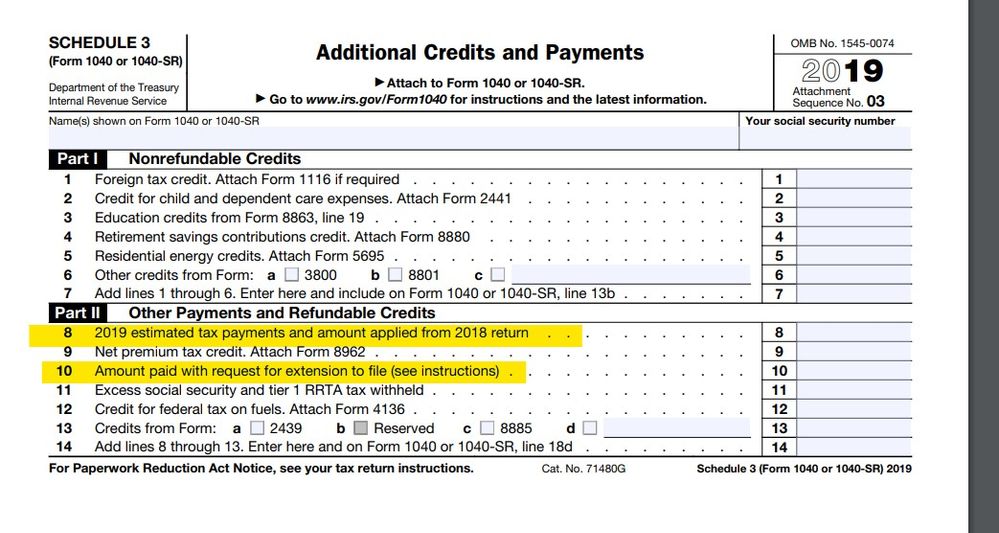 7 Replies