Highlighted

New Member
posted
last updated

‎May 31, 2019

10:23 PM
Mark as New

Bookmark

Subscribe

Email to a Friend
I work on band land and I am excempt from nc state taxes how do i put that on my tax forms
1 Reply
Highlighted

Level 15
Mark as New

Bookmark

Subscribe

Email to a Friend
I work on band land and I am excempt from nc state taxes how do i put that on my tax forms
NC Cherokee Tribal Income
____________________________________
OK.....all three of the following must be true in order to exempt any of your income from NC taxes:

1) You must be a member of a Federally recognized tribe...Currently (Jan 2015), for NC, that is only the Eastern Band of Cherokees....
2) you must be an enrolled member of that tribe.
3) you must live on that tribal land, and only the income from within the boundaries of that tribal land can be excluded from income in NC. Income earned offsite of the tribal land is taxed by NC.
________________________________
[[the following is from the desktop software, the Online interview may be a bit different]]
IF you qualify..go thru all the NC Q&A
....first go in and EDIT at the Income selection (picture 1)
...then go thru the selections shown in pictures 2,3,4
(Picture 2)....."Here's the income that North Carolina handles differently"
down at the bottom of that page, there's a line..."Deductions form North Carolina Income"....Start or revisit on that line. (added note: once you make an entry in there, that line will move up towards the top, of the page on subsequent visits to that page)
(Picture 3) The next page is labeled:
...."Deductions from Federal Adjusted Gross Income"
...You hit the "YES"


(Picture 4)...On the next page, you enter the type of deduction in the box "CHEROKEE LANDS TRIBAL INCOME- DOCKET 99-351"
...and then enter the income to be excluded in the box below...but again, just the income for work within those lands.
__________________________________________________
Picture 1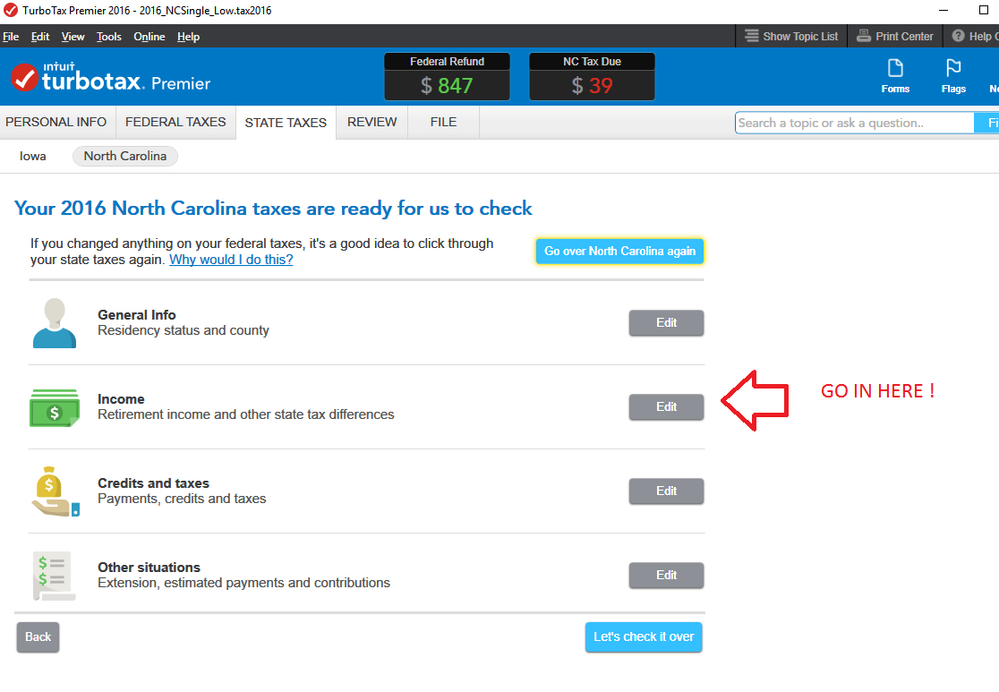 ______________________________________________________
Picture 2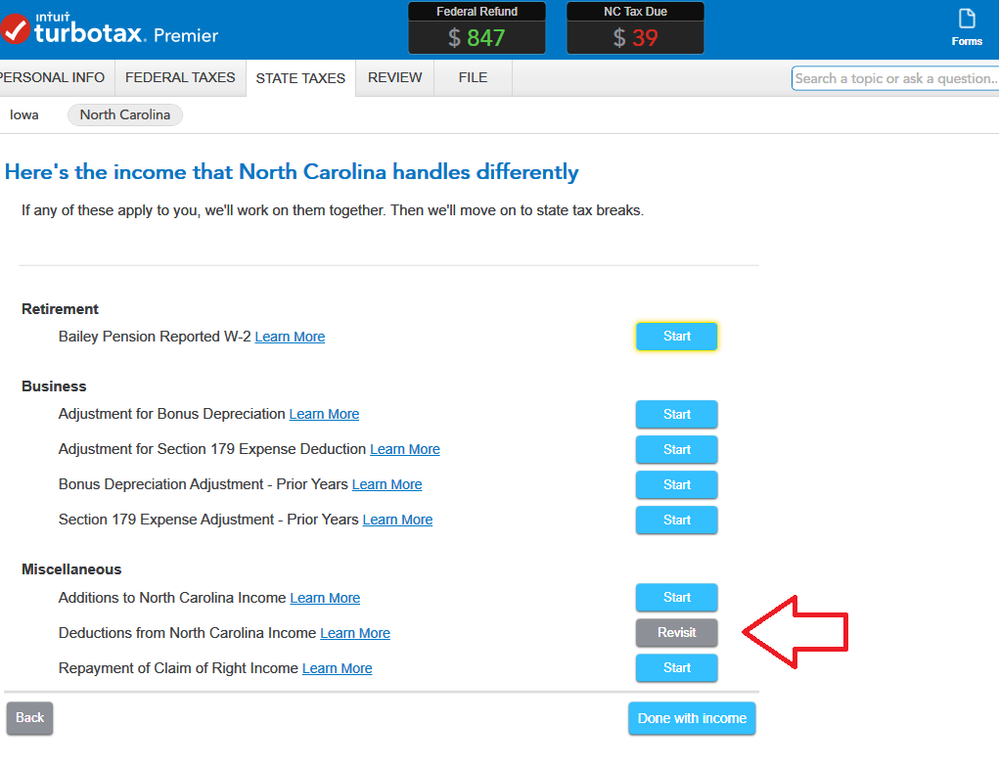 _______________________________________________________
Picture 3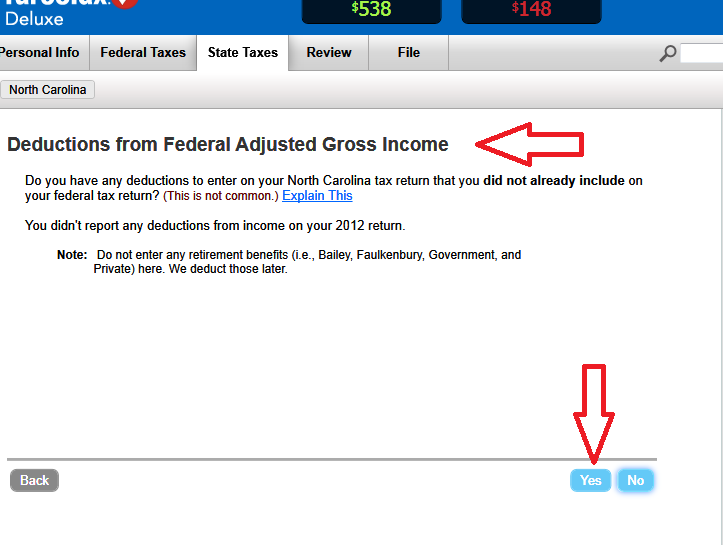 ________________________________________________________
Picture 4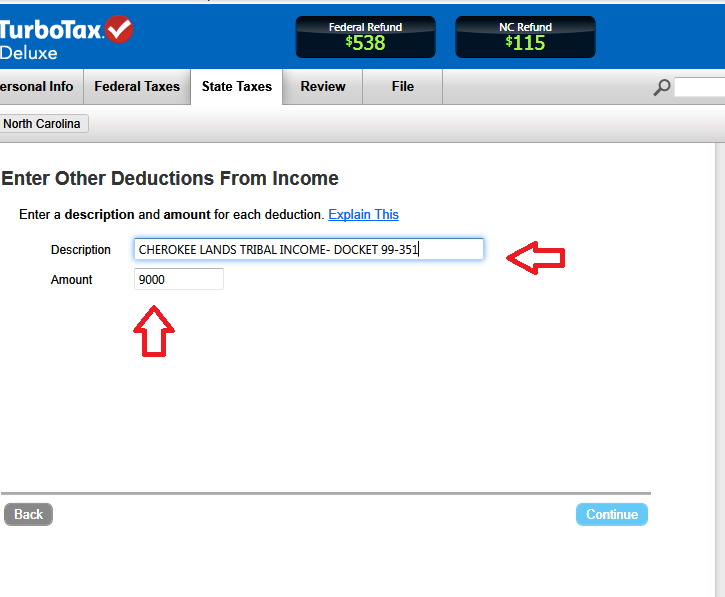 __________________________________________________