Level 8
posted
‎September 6, 2020
4:31 PM
last updated

‎September 06, 2020

4:31 PM
Mark as New

Bookmark

Subscribe

Email to a Friend
GA form G2-A withholding for non-resident investors
I k-1 from a real estate investment in GA. I am not a GA resident.
They issued to be a GA Form G2-A for withholding.
When I enter that in TT, it tells me, in RED that I must enter that as "other income taxes" in the federal return.


Ok, I can see why (though with the $10k limit on SALT that is usually moot).
Anyway if I go back and makeup an estimated payment the RED warning does not go away. And if I indicate it was paid to GA, TT double counts the payment. I can fix that by entering XX as the state, but the RED warning is still there.

Is there another place I should be entering this?
I can ignore the RED warning, I think, but that is just confusing.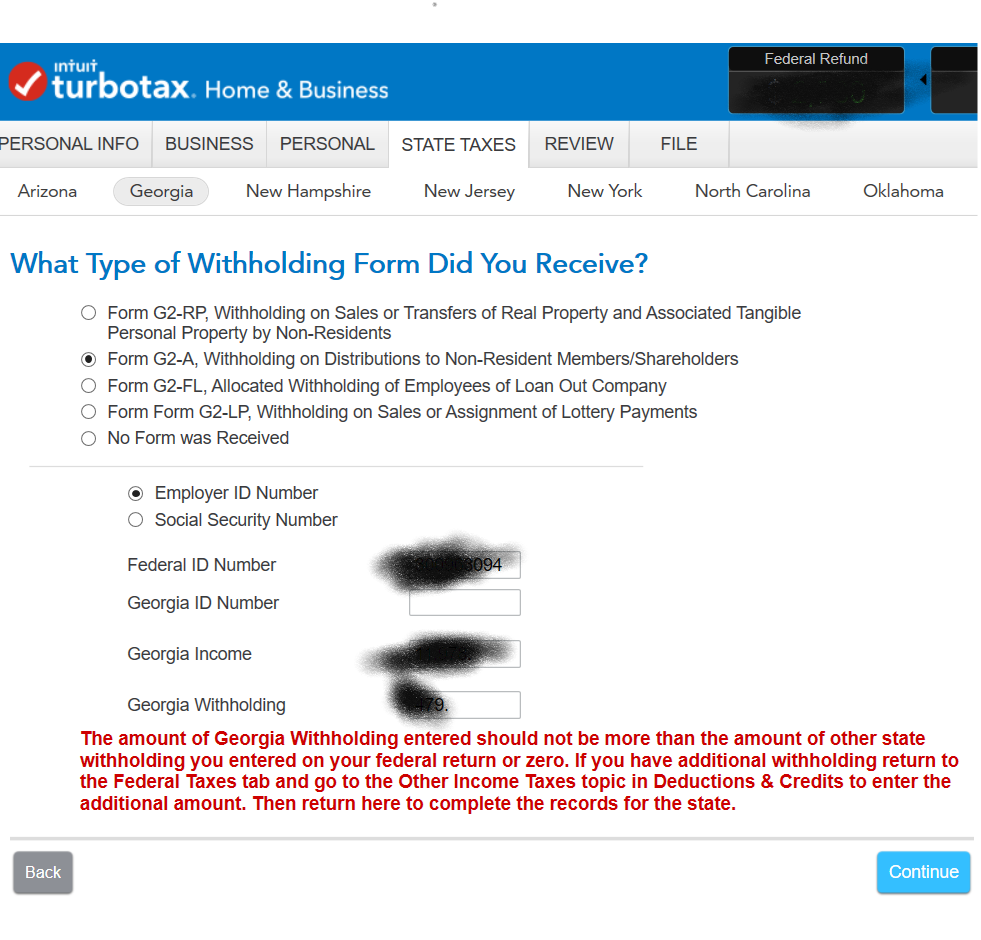 **Say "Thanks" by clicking the thumb icon in a post
**Mark the post that answers your question by clicking on "Mark as Best Answer"