Before you continue: If you purchased a TurboTax download or CD for Windows or Mac from retail, go here for more info on activation.
To activate your TurboTax Live Federal & State, plus E-file product, you'll need the 16-character activation code (XXXX-XXXX-XXXX-XXXX) that can be found:
On the product box insert; OR
In the retailer e-delivery confirmation email and/or account order history
Note: If you purchased TurboTax Live online (not in-store) and didn't receive your activation code or cannot find it, contact the retail company it was purchased from to request a copy of the activation code. If you purchased TurboTax Live in-store and have lost your activation code, contact us.
Go to activate.turbotax.com to sign in or create an account, and then enter your activation code (even if you've already started your taxes for tax year 2020, you'll still need to activate the code).
Select Continue and then select your state. (Note: If you have income from multiple states, select the state that requires income tax filing. Make sure it's the correct state, because you can't change this once you start your taxes.)
Check the system requirements here.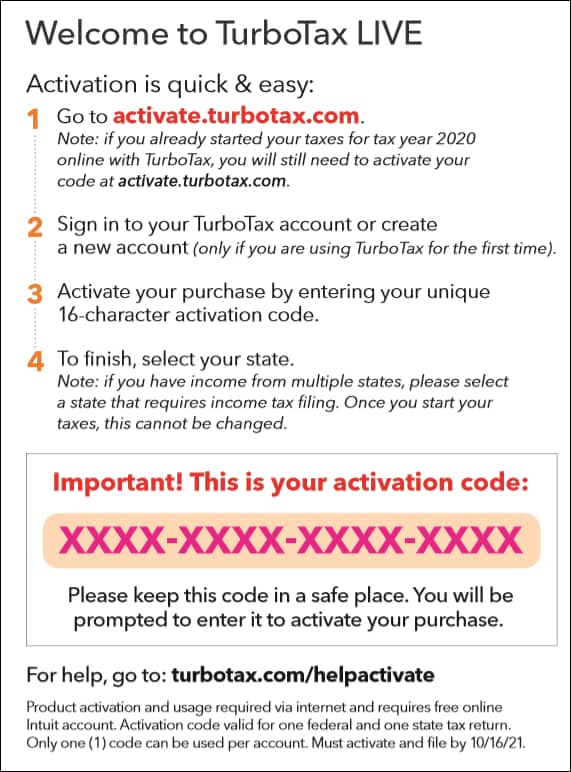 Additional info: