Community Manager
posted
‎October 13, 2020
4:18 PM
last updated

‎October 13, 2020

4:18 PM
Mark as New

Bookmark

Subscribe

Email to a Friend
Community Chatter: What do you wish someone told you before making a big financial decision?
Covid-19 has really transformed many aspects of our lives, and finances are one of those hot topics. Maybe you've been more interested in tackling those pressing home projects, because you've been spending more time at home,? Pondering a carpet refresh? New furniture? A backyard revamp? Many of these projects can get very spendy, so we thought it would be helpful to share our insights related to making big financial decisions.

What do YOU wish you had known prior to your big financial decisions? Feel free to chime in below!
++++++++++++++++++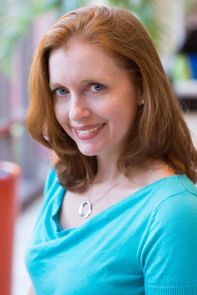 "I've made a number of big financial decisions over the years, from purchasing or refinancing properties, to buying cars, to taking out large loans, and I've learned a lot during this experiences.
My most important tips are:
Never underestimate how important your credit score is! You never know when you might need to rely on your credit score to make an unexpected purchase, so it's best to be continuously working to improve it. Better interest rates and larger lines of credit are offered to borrowers with fantastic scores, so it's to your advantage to keep your score as strong as possible. Late payments, having too high of a balance on credit cards, and having too many (or too few!) lines of credit can negatively impact your score.

Mint

and

Turbo

, two great apps from Intuit, can help you keep a constant eye on your credit score, so be sure to check them out!

Don't finance something if you can afford to pay cash for it. You'll end up paying a lot less if you don't finance it, because you won't have to pay interest or fees. Once I rolled a large credit card balance into a HELOC. This brought my interest rate way down (yay!), but it reduced my payments, so I ended up spending much (much, much) longer to pay off the debt (and it probably cost me more in the long run).
If you must finance something in order to purchase it, think hard about whether you'll be able to afford the payments. Do you really need this item? Can you buy something that is less expensive to keep your payments lower?
If you can, always keep a "just in case" fund. Ideally you want to have enough money in savings to support yourself for six months, but even 3 months is better than nothing! It's fine to start small… add a couple dollars to your savings account every week, and you'll start seeing your account grow."
~Katie, Community Manager
++++++
"Making a big financial purchase, such as a home or vehicle, can be nerve-wracking, especially if you are oblivious to things such as your credit score or debt-to-income ratio. In my younger years, I always thought the most important aspect was having a great job with great pay, not taking into consideration that forgetting to pay my monthly bills (credit cards, utilities, etc.) on time could have an adverse effect on my ability to make a big purchase. I figured that as long as I made the payment and was current, I was in a good place. This was absolutely wrong, and I found this out the hard way when I attempted to purchase my first vehicle without the help of a cosigner. I was approved for the loan but with an astronomical interest rate that most would scoff at, but unfortunately, I had no other options. This was an early wake-up call for me, and I began taking the necessary steps to make improvements in the area of my financial knowledge."
~Raph, Community Engagement Manager
++++++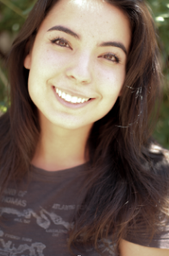 "I write this as a renter, college graduate with debt and a car loan. I'm not a huge shopper either. I do my best to pay my bills on time and live with less to ensure I can afford my expenses.
Here are the questions I ask myself to justify a big(-ish) purchase: Will this bring me abundance (income) in the future? If the answer is Yes, then I can build some excitement around it, with thoughts of upgrading my current tools, anticipating putting the item to use at its fullest potential by watching tutorials and listening to other people's success. If the answer is No, how many uses will I get out of this purchase? If I paid $20 each time, for example, to use this item…how long would it take for me to pay for it in full? Is that reasonable?
We don't have choices on many bills, debt, or emergency purchases, but for the items we do have a choice in, I think it's important to not only be responsible, but to find the joy in getting something you want and deserve!"
~Gabi, Community Engagement Lead
++++++
To read more tips, check out what our friends on the Quickbooks Community are saying on this topic.
Now it's your turn... what do you wish someone had told you before you made a big financial decision?
**Say "Thanks" by clicking the thumb icon in a post
**Mark the post that answers your question by clicking on "Mark as Best Answer"
9 Replies