Level 1
posted
‎February 3, 2021
8:51 AM
last updated

‎February 03, 2021

8:51 AM
Sale of Second Home 1099-S 2020 Turbo tax Premier
I have done everything the discussion board says to do for entering the sale of a second home .... there is no type of sale for a second home.... only asking for 1099-B. how do I enter my 1099-S?
This is all I get - I have a 1099-S and need to include it. How do I do that?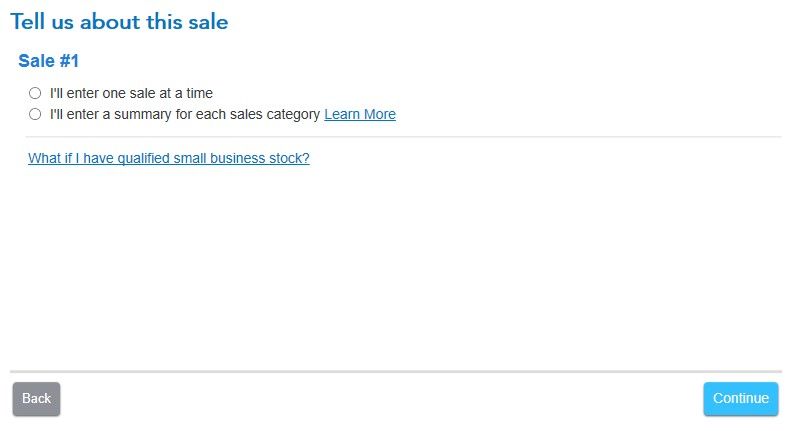 6 Replies

Found what you need?
Start my taxes
Already have an account? Sign In

(4.6/5 | 291,310 reviews)