Highlighted
Level 5
posted
last updated

‎March 18, 2018

9:58 PM
Mark as New

Bookmark

Subscribe

Email to a Friend
Beyond the Credit Score: The Other Two Numbers You Need to Know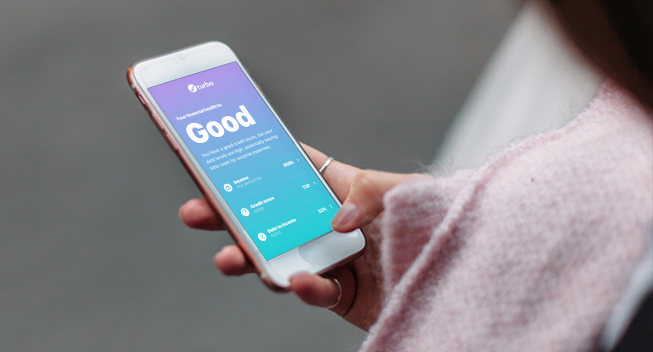 Jan 29, 2018
It's not an uncommon experience: you didn't close old accounts, avoided unnecessary hard inquiries to your credit report and even made sure you never exceeded 30% of your total credit limit. Your credit score was on fire – you did everything right. And yet, ready to apply for your first mortgage, the lender tells you: you don't qualify. How could that be?
A lesser-known truth: lenders are usually looking at more than just your credit score when making loan decisions. In fact, your tax-verified income and debt-to-income ratio are often equally important.
Tax-verified income makes sense – a lender would need to know how much money you are bringing in, right? But what the heck is a debt-to-income (or DTI) ratio?
DTI is your total monthly financial obligations – or debt – divided by your total take-home pay. This includes your rent and any outstanding loans – including student loans. Basically, are you living in your means. We know, yuck.
But knowing how much of your total income is already obligated to something else is really important for lenders to decide whether or not you'll be able to pay them back. And, if they're going to use that information, don't you want to know what it is before they do? (Hint: Yes, you do)
That's why we created Turbo. It's a new, free financial health app bringing together your verified IRS-filed income, credit score and debt-to-income ratio: the three key numbers that matter to your financial health.
We understand that some of this is new to you, so Turbo also gives you customized advice and insights so you can begin to better understand your financial picture. Whether you are looking to secure a loan, pay for college or buy a house, Turbo provides the tools you need to make the important financial decisions.
Turbo is available today at MyTurbo.com and in the Apple App Store (coming soon to Android in Google Play). And if you are a TurboTax customer, when you finish your taxes this year you can choose to effortlessly transfer your tax return information into Turbo, bringing together your tax & credit report data to give you a more complete picture.
[BTW, you don't have to be a TurboTax customer to use Turbo]
We are thrilled with our latest sister-app and see it as a perfect compliment to the tools Mint already offers. Mint is how you track your spending, set your budgets and pay your bills on a day-to-day basis, while Turbo gives you a holistic view of your financial health, how you compare to others your age and provides important financial insights.
1 Reply
Highlighted

Level 1
Mark as New

Bookmark

Subscribe

Email to a Friend
Beyond the Credit Score: The Other Two Numbers You Need to Know
And if you've ever wondered why the banks need a thousand and one documents from you when they are doing things, this is why ok. It's not funny the kind of things that they can dig out when they look at your records and statements. I mean, they could probably determine where you're overspending and what you're not buying that you should be. You can do a lot of analysis from all of these little things. Don't think you can hide from them at all man! Nothing is a secret at all from these corporate conglomerates when they have access to such intimate information!