Mark as New

Bookmark

Subscribe

Email to a Friend
Community Chatter: How do you organize your time?
A quick online search will show that being more organized can help you be more productive at work. There are endless ways to go about it, so many in fact, that it can be a little overwhelming.

By sharing our tips and tricks for organizing, we hope that you will find something that works for you.
++++++++++++++++++
"I have a couple of tricks that I rely on to stay on-track and on time.
Work: I use Outlook to organize my calendar at work, and Outlook's notifications are the key to my success in this area. If I don't show up to a meeting, something happened to my notifications!

😉

Home:

Right now the biggest challenge is ensuring that the kids get to their classes on time. The best way I've found to do that is to set up their bell schedules on our Alexa devices. We also use this to remind the kids of their weekly chores: "It's J's turn to clean the cat litter," "It's P's turn to water the plants." Works like a charm!

Anytime:

To-do lists are my jam! I pretty much love lists for anything, but when tasks need to be prioritized and completed, it is extremely helpful. I don't use anything fancy - just the Notepad app on my computer, or sometimes Google Docs if I want to share my list across multiple devices."
~Katie, Community Manager
++++++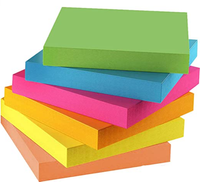 "When it comes to staying organized and on task I have found that I tend to do better with the old-fashioned approach. I am a huge fan of sticky notes. At the end of each day, I will write down a list of deliverables that need to be taken care of and the time frame in which the task needs to be completed. I typically leave the notes right on my keyboard so that is the first thing I see in the morning when I begin work.
For tasks that require a lot of attention to detail, I will utilize the task reminder feature in Outlook. This allows me to leave detailed notes as well as set a start date, due date, and reminder which is very effective in ensuring that I am meeting my daily goals."
~Raph, Community Engagement Manager
++++++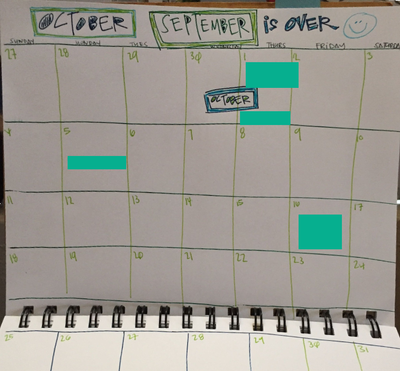 "For the past few years, I've been drawing out my own calendars. There's so many reasons why I enjoy doing this.
It's now a ritual! It's peaceful and helps me be creative…(maybe I treat myself to a glass of wine while drawing out my new map...maybe.)

I feel ownership of my time by drafting it out myself (verses filling out an agenda, using my phone or a pre-made calendar).

I'm establishing positive momentum for the future. Appreciating the time I spend writing out the upcoming tasks will (hopefully) help me honor what needs to come next.

I'm mentally preparing for what I need to do. "Oh man, I have two weeks to get my brother something for his birthday." I can include these thoughts in to-do lists.
Each week, I use a new page to write out what needs to be done for that specific week.
I use a line-less journal for this. It's easy to remember you're limitless when you're in a line-less journal. (Spiral bind acts as a pen holder and allows for easier journal manipulation. Trust me!)


My favorite journal habit is highlighting a task when it gets completed. (Crossing/scratching/striking something off a list feels destructive, don't do that to yourself! You worked hard!!)
When I look back on my day, week, or month and see colorful pages of highlighted items, it gives me a huge sense of accomplishment."
~Gabi, Community Engagement Lead
++++++
Looking for more tips? Check out our Intuit Accountant and Quickbooks Communities for more suggestions.
Let us know if any of these tips helped you and feel free to share your organization tips below, we are always on the lookout for new ways to keep on top of things!
**Say "Thanks" by clicking the thumb icon in a post
**Mark the post that answers your question by clicking on "Mark as Best Answer"
This widget could not be displayed.