Level 3
‎January 30, 2020
6:07 PM
Mark as New

Bookmark

Subscribe

Email to a Friend
Thanks for the attempt to help, but...
I very definitely did not use the Desktop program. I made sure to choose "online" so that eFile would be possible (unlike Desktop that requires me to print & mail the forms to IRS). The day I entered my data (~1/10/2020) I tested the Efile button, and noted how it allowed me to complete the action. But I stopped before authorizing the Efile so that I could return at the end of the month (today, 1/30/2020). I wanted to make any last-minute corrections to the forms BEFORE Efiling, because once Efiled any corrections must be made on paper.
Signing into my QEF online account today (1/30/2020) takes me to the page shown in this screenshot (personal account name is partially redacted). Clicking the "edit" button takes me to my account data but continuing from there takes me to the page that awaits input of 1099-MISC data. Clicking the Efile button shows that nothing is waiting to be eFiled. (Multiple screenshots w/personal data redacted)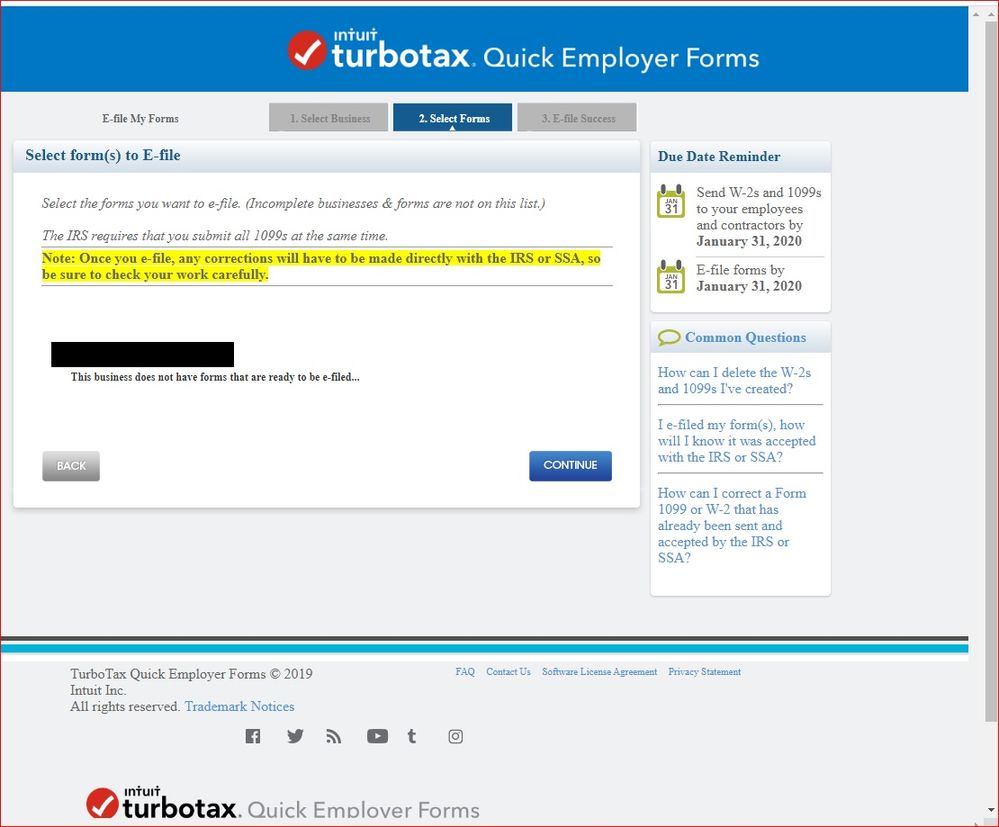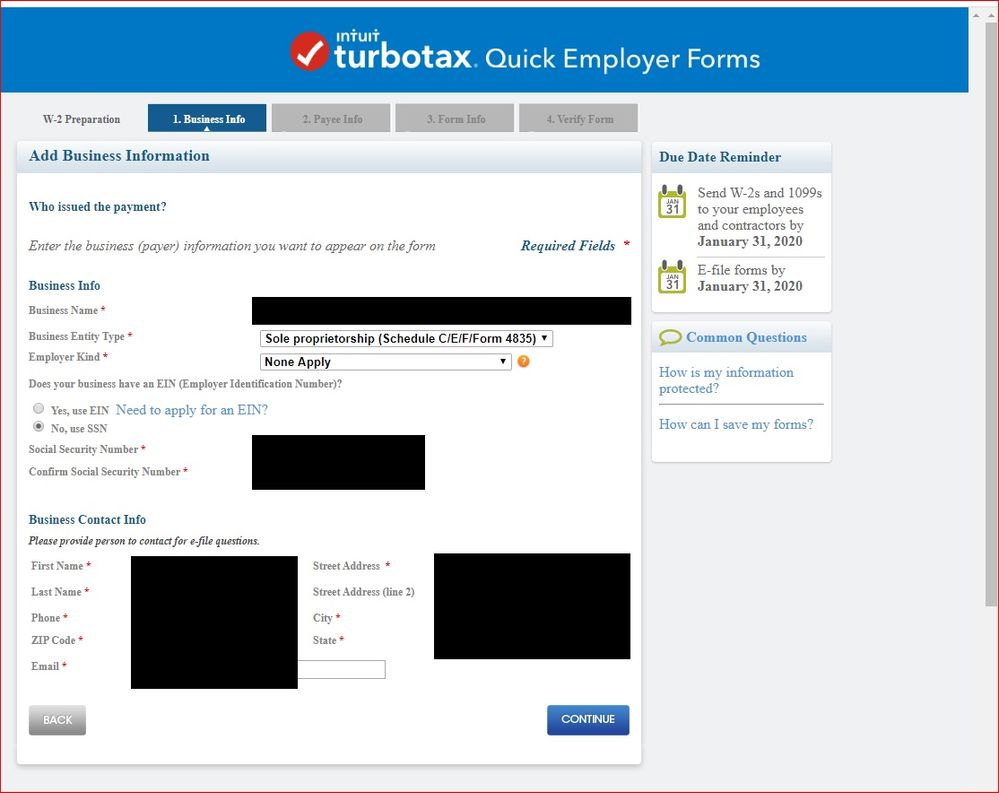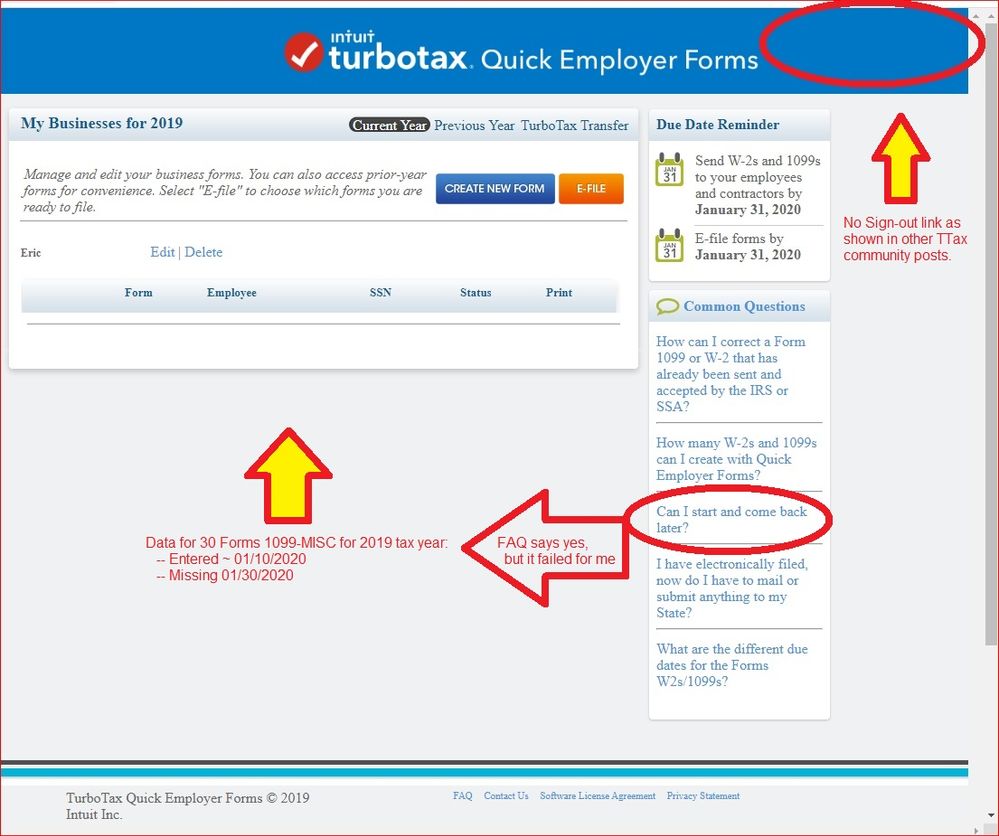 This widget could not be displayed.