Some TurboTax customers are seeing the following warning message while reviewing their tax return: "Heads up! You have a W-2c coming."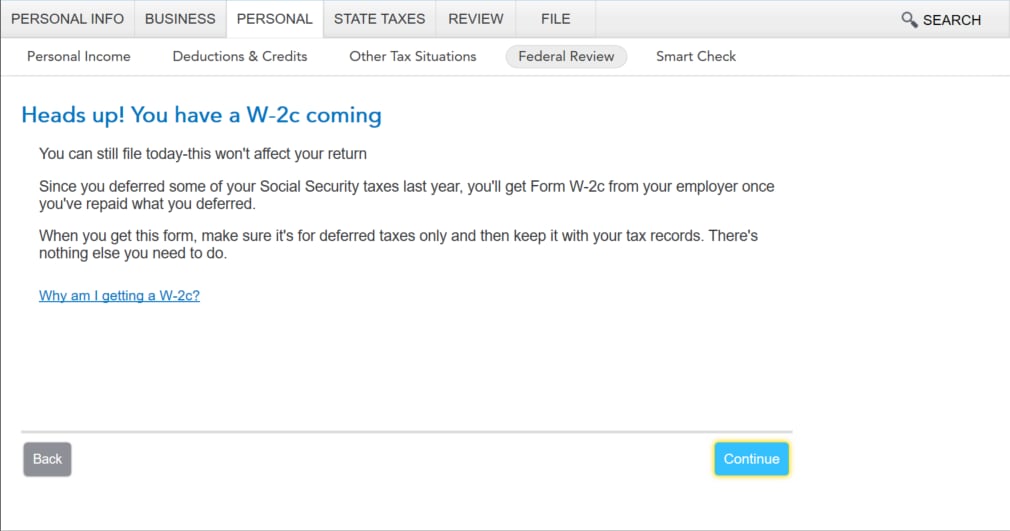 If you believe you received this message in error, you can continue to file your tax return.
We expect this issue to be resolved by 2/26/2021. If you'd like to receive progress status updates, please sign up here.
For info on self-employed tax credits and social security tax deferrals related to COVID-19, go here.