Some users are unable to e-file their return on TurboTax for Mac.
Affected users meet all of the following:
Use TurboTax for Mac product
Getting a Your Transmission Didn't Go Through error when trying to e-file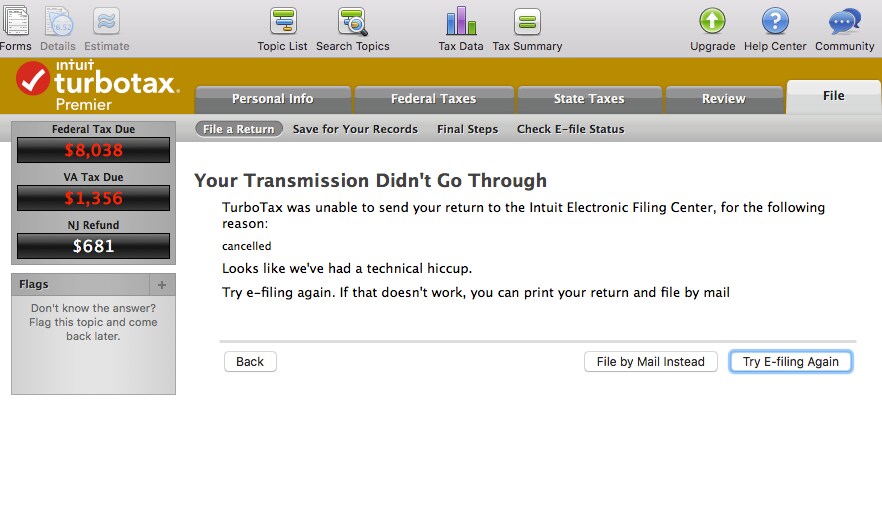 Solution
You have the following options:
Wait and try again later.
Try again. You may be successful after a few attempts.
Uninstall and reinstall TurboTax.
Switch computers, if you have another one.
If these don't resolve the error, print and mail your return.