If you're using TurboTax Business you may experience a 404 error when updating your state forms.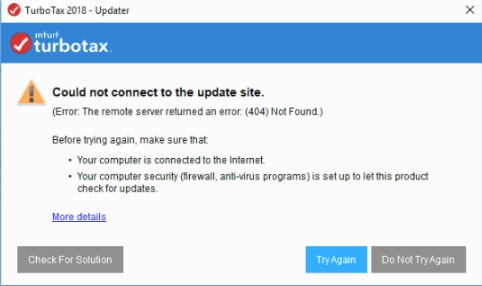 Solution
The root cause of this error is a corrupted registry key. Due to the risk involved in addressing this error, this won't be resolved prior to the tax filing deadline of April 15, 2019.
We recommend installing TurboTax on another Windows computer and moving your tax file to that computer to complete your return.