You may see a blue spinner or a snag error when you go to the Income & Expenses section and be unable to proceed.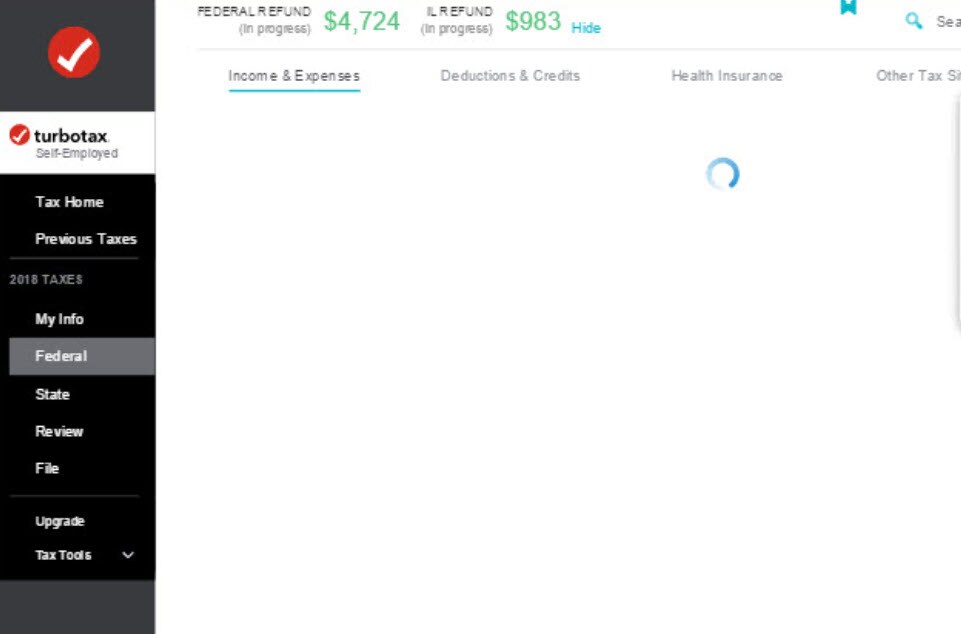 This can occur when you have multiple:
1099-OID forms
K-1 forms
Other jobs or business MISC expenses entered
This issue is caused by a long-running calculation that's unable to complete before it times out on multiple types of income and expenses entered into your return.
Solution
We recommend moving to the TurboTax CD/Download product.
You may also want to file an extension and make any tax due payments prior to the April 15, 2019 filing deadline.