Access the 2018 Form M1PRX.

Depending on the link or browser, this form may be fillable online or you may need to print and fill it out manually.
You'll also need the originally filed Form M1PR and the adjusted Form M1PR that was printed or saved to your computer.

Go line by line through this form. Fill out the top portion of the form with your current information. Mark the box that applies. Enter information from the corrected Form M1PR in Lines 1-6.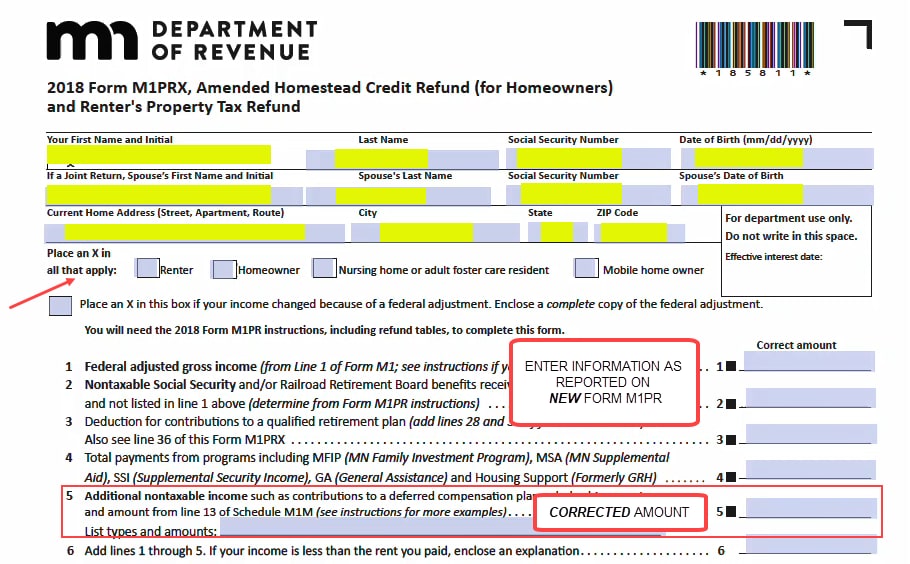 Stop at Line 6, then scroll down and complete page 2. Enter the information exactly as reported on page 2 of the corrected M1PR. Then place the amount from Line 38 onto Line 7 and the amount from Line 33 onto Line 12.
Complete page 1.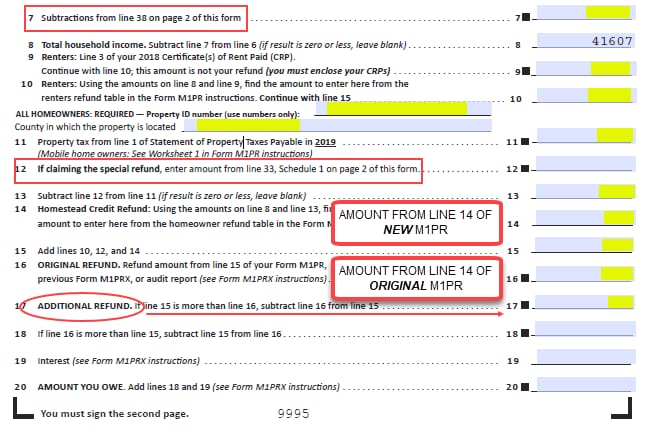 On a separate paper, write the following:
[The first and last name of all taxpayers] [Explanation of change] Amending return to adjust household income by correcting additional nontaxable Minnesota Income.
Print both pages of form (if using fillable PDF), sign and date form. Save a copy of the signed return for your records.
Mail Form M1PRX and the Explanation of Change to:
Minnesota Property Tax Refund Mail Station 0020 St. Paul, MN 55145-0020