In TurboTax Online, some customers are experiencing that they're unable to download their 2018 .tax file. These customers have paid for and registered their 2020 TurboTax Online account.
Customers are seeing the following screen: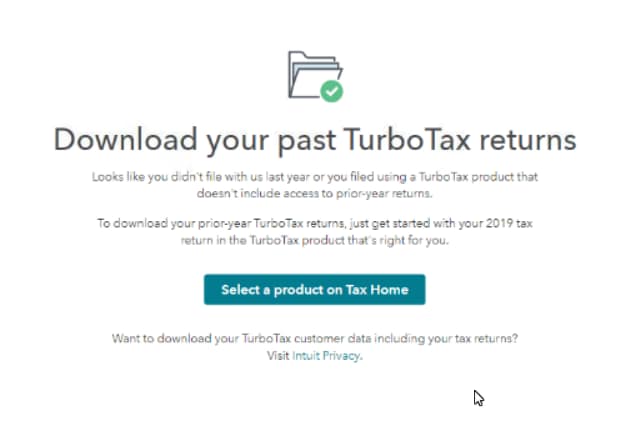 If you are experiencing this, please "go here" to receive email notifications when any updates related to this issue become available.